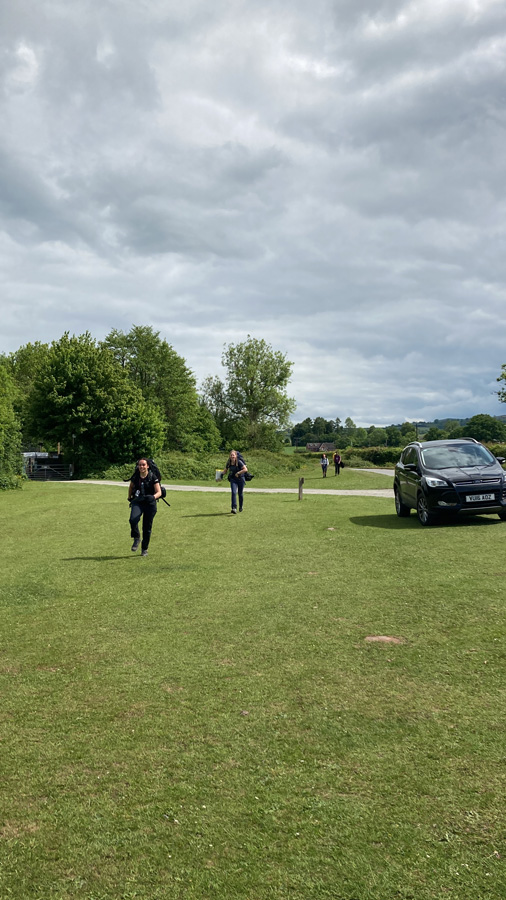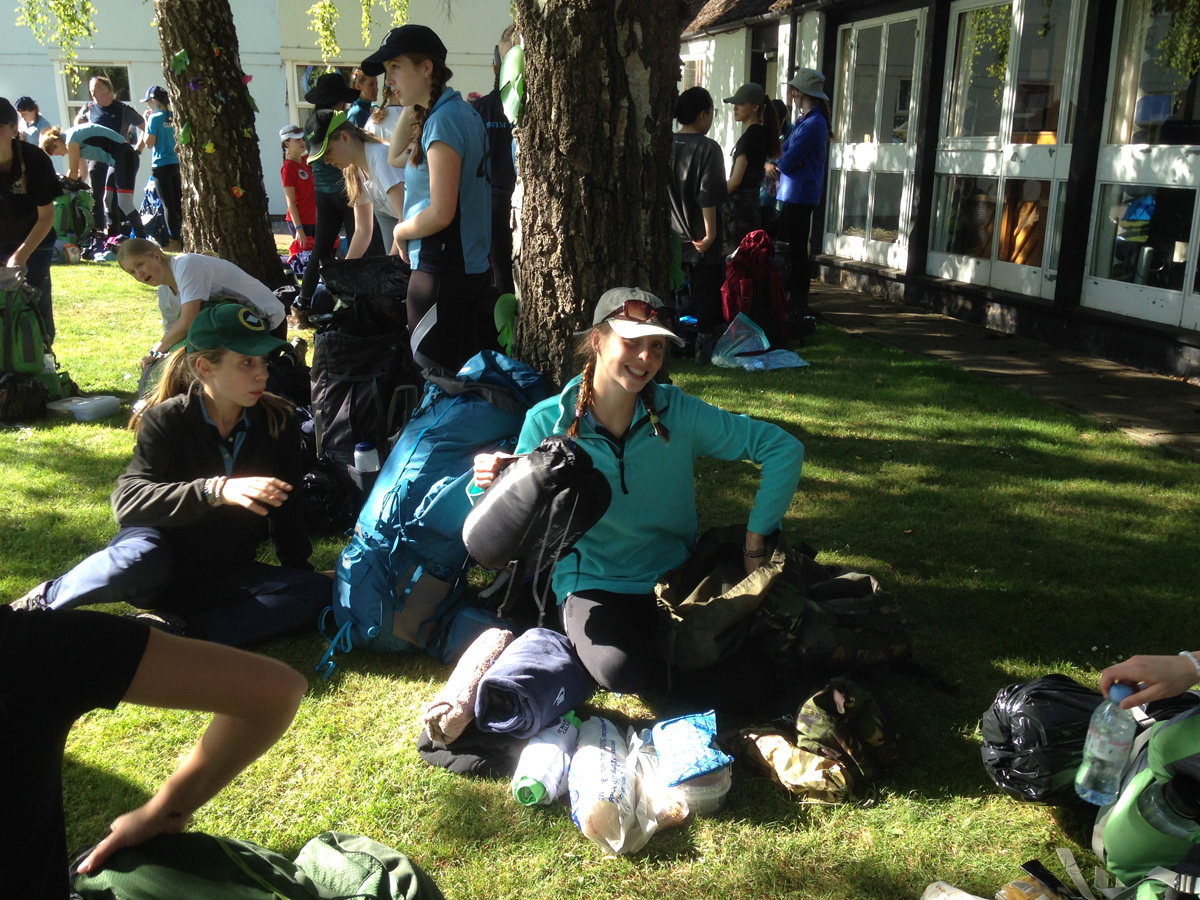 On 13th June, 45 of the LV (Year 10) set off for their assessed Bronze DofE walking and camping expedition. They were prepared for all weathers but hats and suncream were needed and it proved a very hot couple of days.
Most groups managed not to get too lost and arrived at the campsite in good time to set up tents and demonstrate their cooking skills to the assessors. Staff commented on what a cheerful and polite group of girls they were - they were very considerate of the other campers. Some girls were still awake to see the full supermoon but most had decided to have an early night. It was a cool night for most (although warmer than their practice in March) so not many girls slept well. Most teams were up by 5am so they could walk in the cooler part of the day, as the route to the finish had little shade. Hay fever kicked in for some, but teams persisted in the heat despite aching limbs and gladly reached the finish. The girls can be rightly proud of their achievement especially given the heat and pollen levels.
Mrs Thompson will take the girls for the Silver Duke of Edinburgh's Award scheme in 2023 and students at St Mary's who are interested in this are encouraged to email Mrs MacLean if they wish to take part. Silver sign up will take place in September 2022 but work on the Skills, Volunteering and Physical sections can start now.
Mrs Eloise MacLean, DofE Coordinator