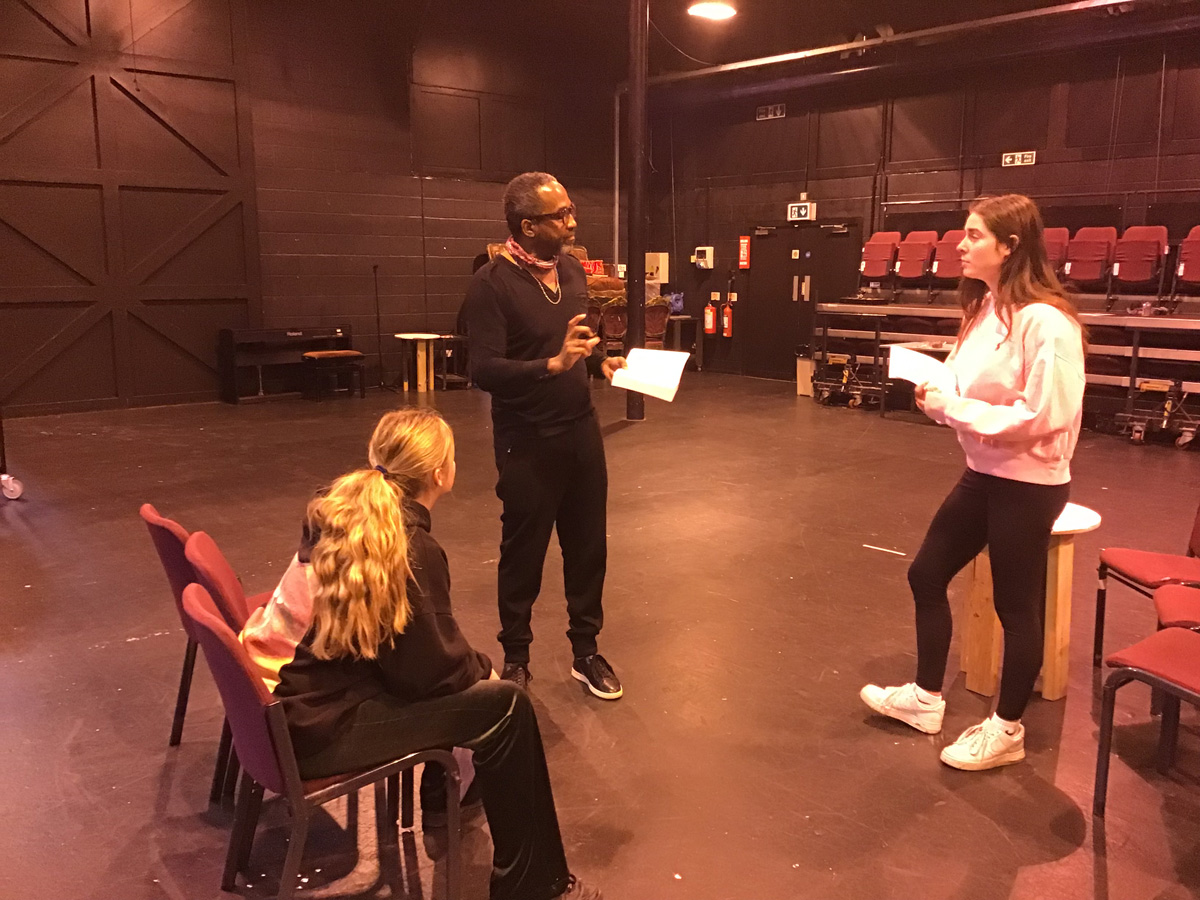 Over two sessions this month, RSC and TV actor Clarence Smith, a friend of the school through his BLM talk and Golden Lilies presentations, worked with LVI (Year 12) and UVI (Year 13) Drama students to explore the style and 'feel' of classic American drama.
In the first Friday evening session, the girls worked on extracts from the likes of Tennessee Williams, Arthur Miller and David Mamet. On the extended Sunday session Clarence directed scenes from Tony Kushner's seminal epic Angels in America. As ever, his professional attention to detail and his forensic excavation of text bore fantastic dramatic results with some transfixing final performances in an intimate sharing of work with a small audience at the end of the session.
A very fruitful and enjoyable experience for all involved!
Mr Duncan Ellis, Director of Drama