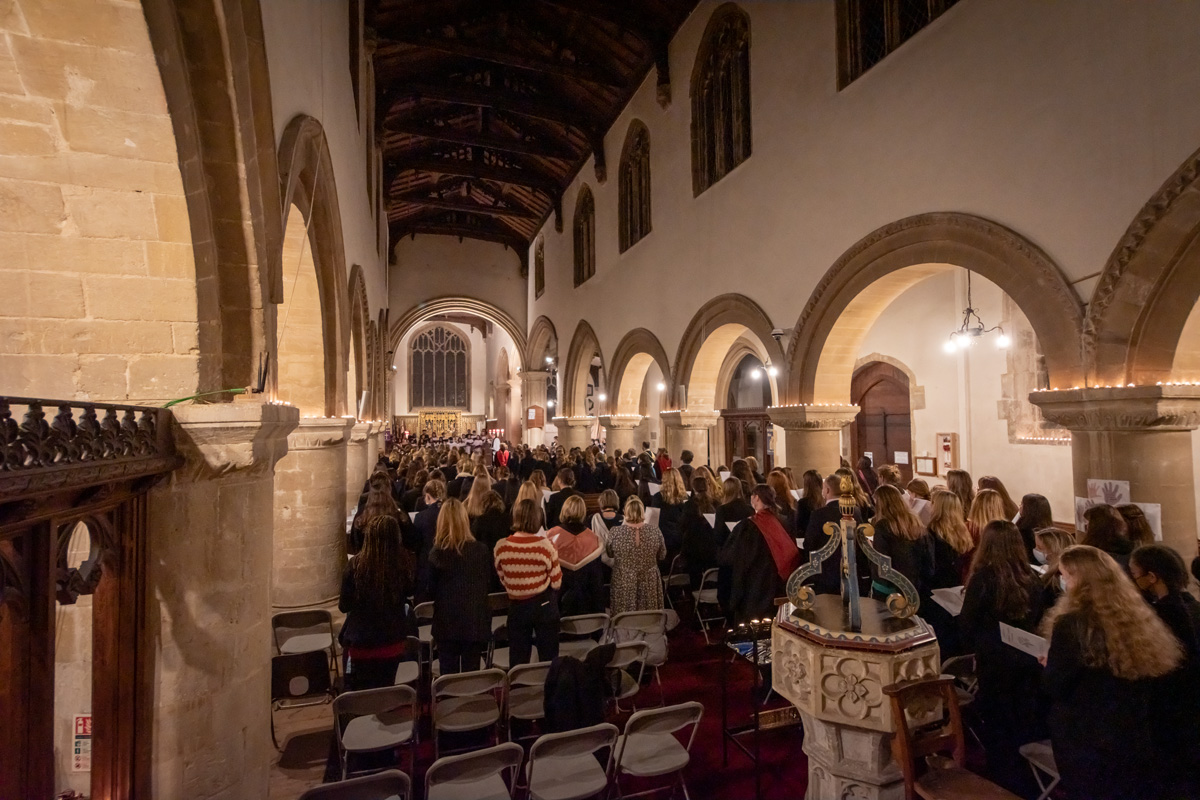 The Carol Service on 12th December was a night to remember, with a programme chosen by the wonderful Mrs Dudley Fryar and Miss Arthur. Readings were organised by Father Jonathan, and we had some wonderful organ playing from Mr Joyce.
The service started with the St Mary's community singing Once in Royal David's City, after a beautiful solo rendition of the first verse by Daisy (UVI). During this, the Chamber Choir came down to take their positions carrying candles which really set the mood for a magical evening. The Chaplain opened the service with a prayer, followed by the Chamber Choir singing How Far Is It to Bethlehem, which was quite a magical song, especially with the beautiful solo added by Amy (UVI).
To listen to a recording of the service, please click here
Through the evening, the school community sung together for all the traditional, favourite carols. Junior Consort dazzled us with
In the Bleak Midwinter
accompanied by Miss Arthur and joined by two wonderful male soloists – Mr Bissex and one of his students. After that, we had a reading from Amy (UIV) before we all stood to sing
O Come O Come Emmanuel
, followed by another passage read by Eloise. Chamber Choir, led by Miss Arthur, sang Poulenc's
O Magnum Mysterium
– a hauntingly beautiful ode to the composer's belief – joined by four male voices. Following this astounding performance, we stood as a community to sing
In the Bleak Midwinter
which was followed by another Chamber Choir item –
Blessed be That Maid Mary
, this time with a dazzling solo from Izzy (UV).
We finish with the collect and the Lord's Prayer, led by Father Jonathan, before a moment's silence for those watching from above. We finished with a reading by Head Dr Kirk, before all standing to sing
Hark the Herald
. The evening was truly magical and with Mr Joyce's organ playing accompanying us out, we all returned to St Mary's blissful and triumphant. We were very sad that the parents could not join us due to restrictions, but the performance the girls put on was good enough for the queen!
Grace (MIV)