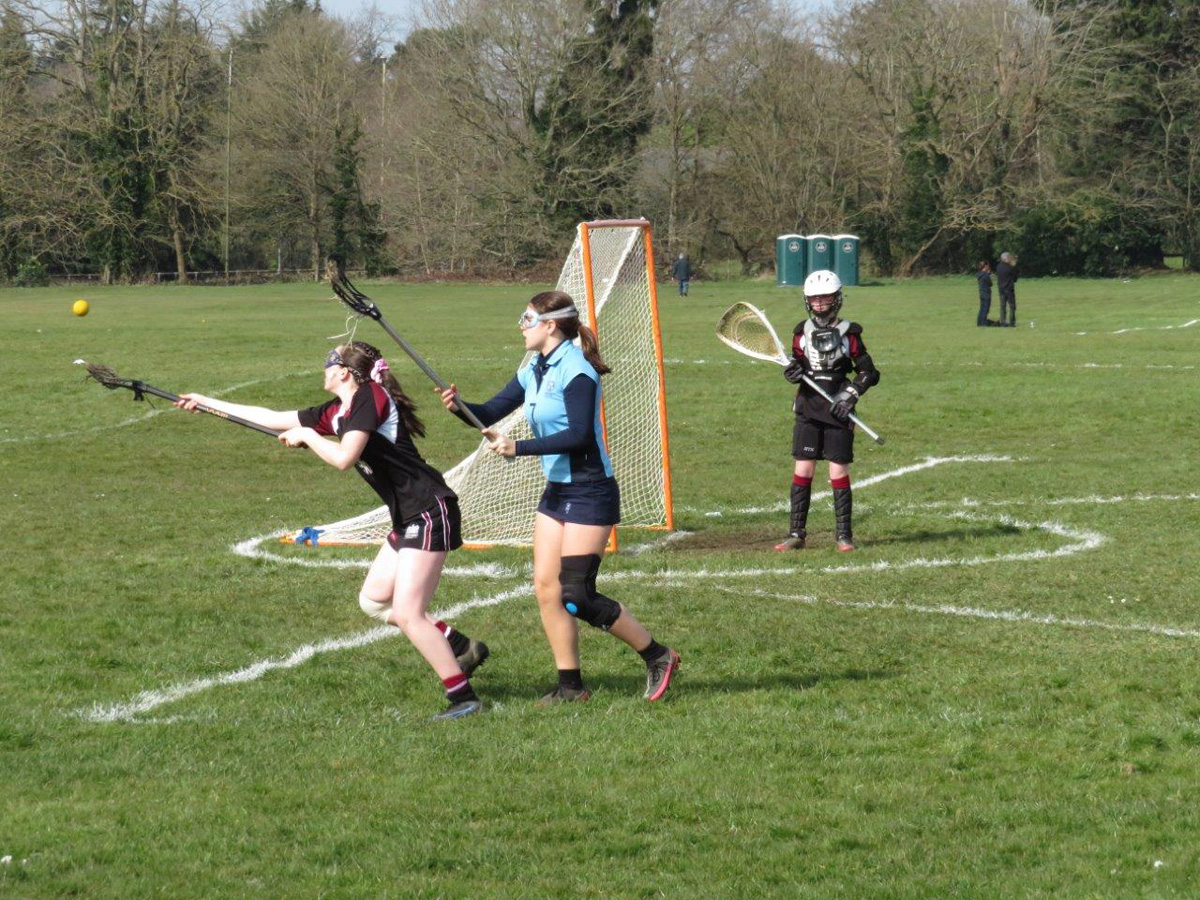 Our Junior Teams fought hard at the Nationals and there were some great skills and stickwork on display!
U14
The u14s playing in their first Lacrosse Nationals had to quickly get up to pace with the speed of play. They faced a good level of competition from the likes of Downe House, Moreton Hall and Benenden. Their best performance of the day was against Benenden which they held close for most of the match before the opposition scored the winning goal to take the game 2-1. In the other matches, the u14 Team grew with each game, identifying things to work on and improve and making the most of their chances, with some well worked goals and good running through midfield. With shortened game times at Nationals, gaining possession is key and this is something that the team will look to work on for next season. Well done to Scarlett and Tabi for leading the team as Captains.
U13
On the final day of the Lacrosse National Championships, the U13 Team had 6 games to play in their pool. The first match against Westonbirt started off well, keeping them away from the goal, and it wasn't until half time that Westonbirt scored the first goal, with the final score being 0-3. The next game was an extremely close match against Abbots Hill and we took the win, 2-1. Next up was LEH, which was one of our toughest games, but the girls played well and fought hard, the final score was 1-3. The remaining group games against NLCS and Caterham saw great play from the team, but with opposition taking the wins. In our final group game against Heathfield the girls stepped up and played to the final whistle with a good win of 6-2. These results meant that we had qualified for the Quarter Finals in Division 1. With 16 minutes standing between us and the semi-finals the girls all pushed and played well as a team. There were some amazing interceptions and great stickwork from all with some outstanding goals! With the final score at 4-4, unfortunately, we didn't go through as Walthamstow Hall scored the first goal, so they progressed into the next round and eventually won the Division. It was a great performance from the whole team, especially Addy in Goal (who made some outstanding saves throughout the day).