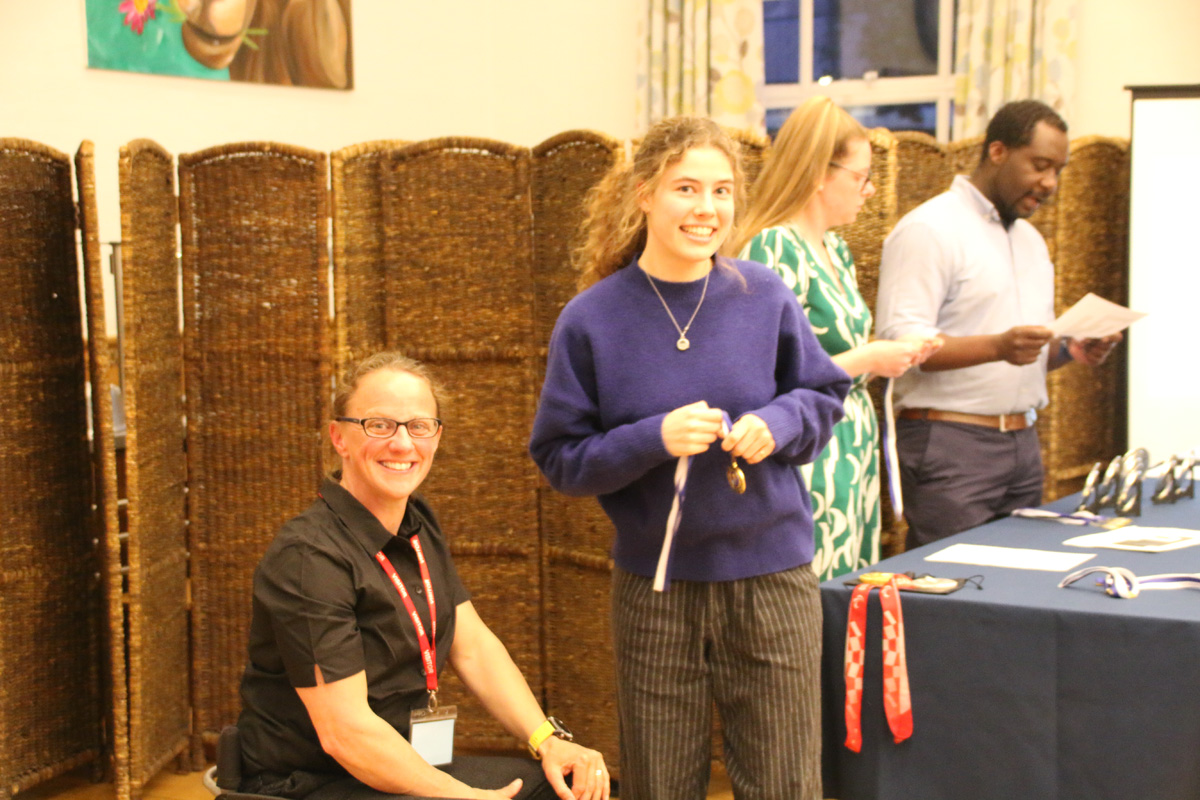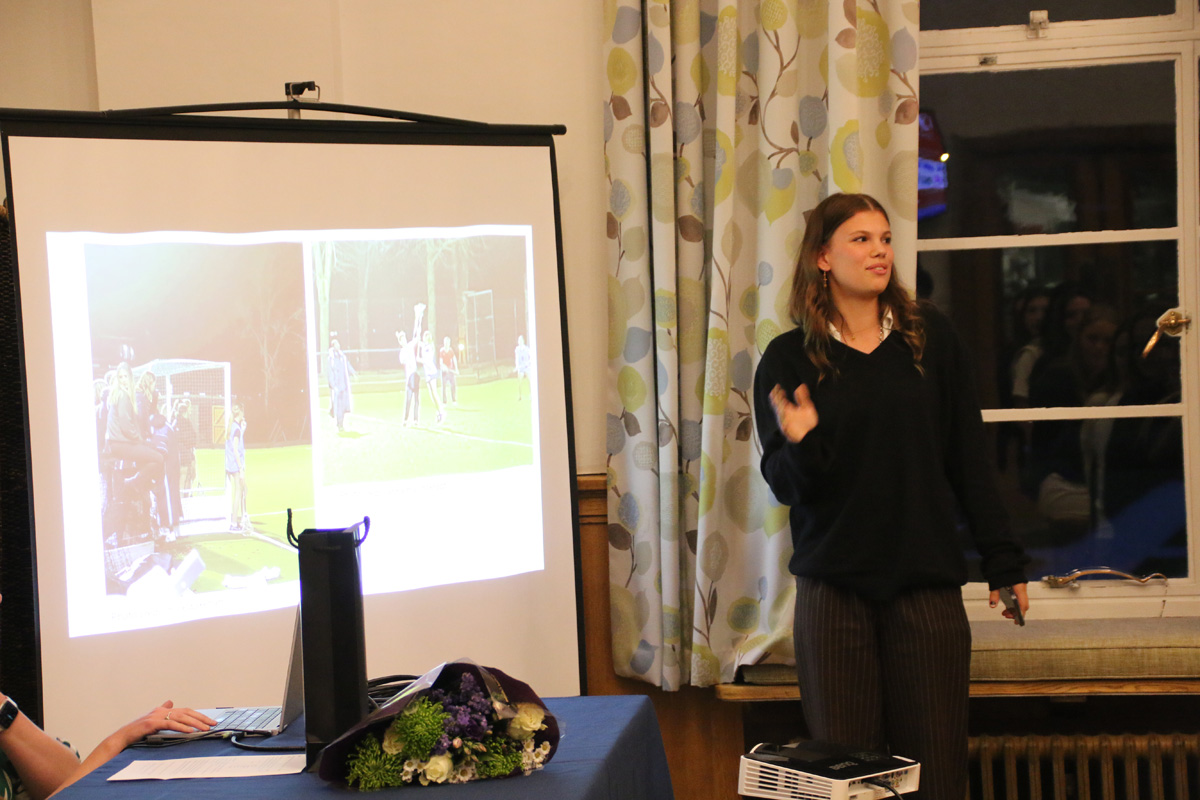 On Wednesday 27th April, the UV, Sixth Form and PE Department of St Mary's joined together for the first annual Sports Presentation Dinner in three years, which celebrated the fantastic sporting achievements of the girls over the last year.

All the girls and staff congregated in the dining room for a wonderful meal, courtesy of the Catering Department. At the end of the meal Mr Hayes gave an overview of the sport this year followed by a talk from our special guest, GB Paracanoeist, Emma Wiggs MBE. Emma gave an inspiring speech, detailing her personal journey, the challenges this brought and how she overcame these, to recently winning silver and gold medals at the 2020 Tokyo Paralympics. The focus of her speech was on the three Cs; Change, Choice, Connections. Emma stayed behind at the end of the dinner to answer questions from the girls, as well as allowing them to have photos with her medals.

After Emma's speech concluded, it was then onto the prize giving for the evening. There are two main categories of awards handed out, recognising both the top players in each year group and sport, with the 'Player of the Year' as well as the 'Most Improved Player,' to those up and coming and showing promise in sport. These two awards are presented to every age group and across every sport that the school has to offer. In addition to this, there are three prestigious awards at junior, intermediate and senior level for: Sportsmanship, Endeavour, as well as those who have been Outstanding in Sport across multiple sports. A huge congratulations to this year's award recipients.
It was a fantastic, very insightful evening, thoroughly enjoyed by all and a huge success once again.