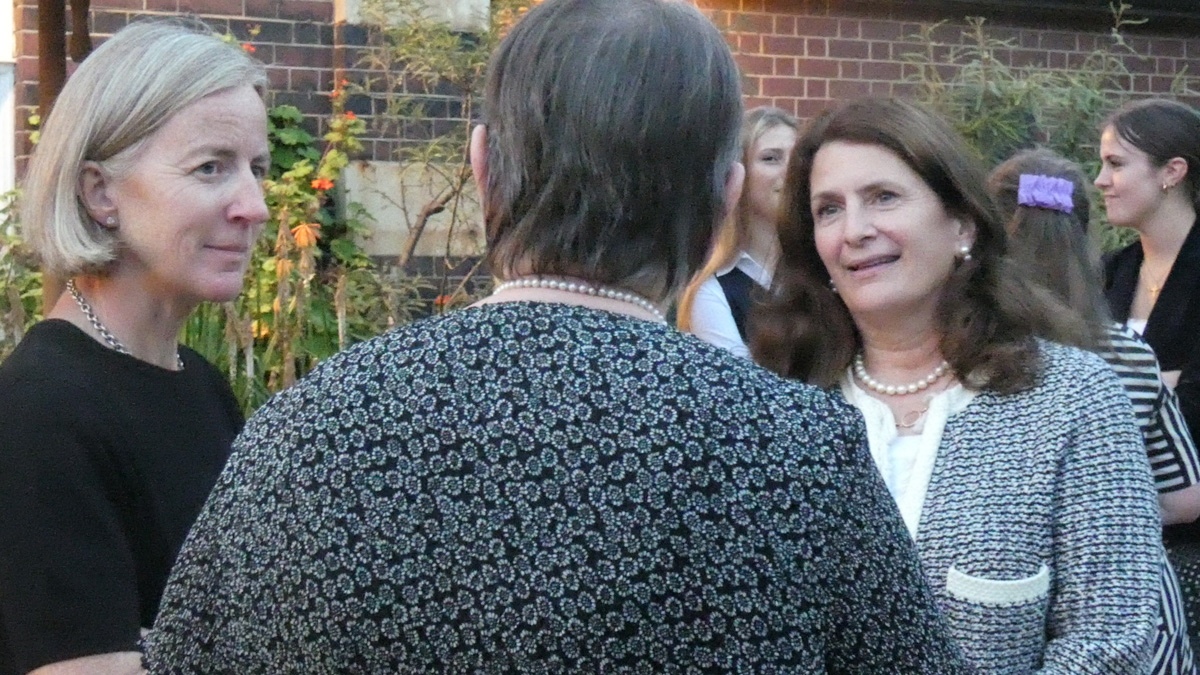 The Calne Girls' Association hosted the annual Alumna of the Year Awards on the evening of 16th September in the beautiful surroundings of the Chelsea Physic Gardens.
The Alumna of the Year Award recognises a Calne Girl who embodies many of St Mary's values: encouraging a positive attitude to health, social, moral and spiritual issues; inclusivity, respect, empathy and care for others; excellence and aspiration; resilience, balance, collaboration and innovation. Head, Dr Felicia Kirk, and the Head Girl's Team considered all of the nominees. They looked to see who inspired them most, which candidate best represented a Calne girl and, in particular, who has made a real contribution to broader social issues.
The winner, Fernande van Tets (2002 Leaver), was unanimously chosen. Fernande, who recently gave a virtual CGA Lecture, is an experienced war journalist who regularly works for BBC, CBS, The Independent, Foreign Policy and The Economist. She is based in the Netherlands, having previously lived in Beirut. Having seen the Syrian refugee crisis develop first-hand whilst living in Lebanon between 2011-2015, Fernande continues to cover the refugee crisis in Europe. She has reported extensively from the Middle East, as well as along the entire Balkan route and Calais. Her reporting focuses on the war in Syria and the refugee crisis that erupted in its wake.