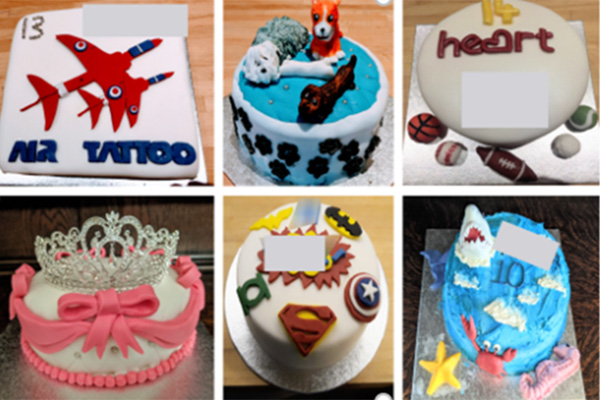 Annabelle (UV, Year 11) has been volunteering at Free Cakes For Kids (FCFK) for four years. Here, she shares her story of helping this wonderful cause.
'FCFK is a charity that works to give homemade birthday cakes to children who otherwise would not receive one. In some cases, this is because parents are unable to make one themselves due to illness, lack of funds or are unable to leave their child alone long enough to make a cake.
Almost every county in England has a division of FCFK for their local area. The charity is run entirely by volunteers, some of whom help with the admin required, while others bake the cakes for the children. The requests come in from schools, clubs, and independent homes.
There is always a variety of orders - from a simple chocolate bonanza, to a 'Heart Radio' themed cake, to superhero and princess cakes! However, the most prominent order has to be for unicorn cakes, I'm not sure how many unicorn cakes I have made - far too many to count!
The best part about volunteering for FCFK is when you are given the opportunity to personally hand over the cake. Being able to see the impact a cake makes not only on the child and their day, but also the further small acts of kindness it creates, such as a child saving an extra big slice for their sibling, is just wonderful. Witnessing moments like that is not only heart-warming but, for me, can serve as an extra reminder as to why I volunteer for this charity.'