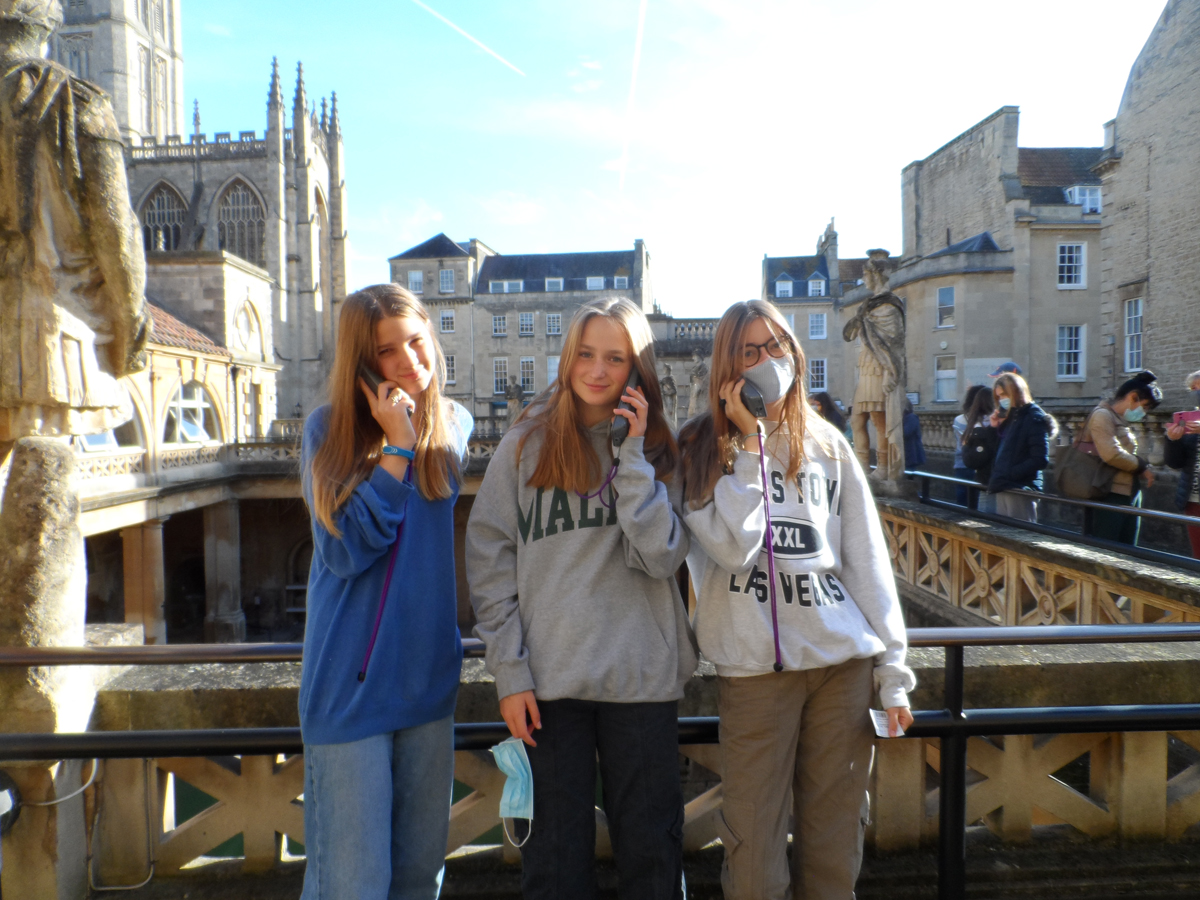 On Tuesday 12th October, the Classics, RS and History of Art Departments collaborated to inspire the girls to think about Bath as a religious and spiritual centre for people over the last two millennia. The day began with a tour of the Roman Baths and the discovery that, for the Romans, the baths were not only a place to bathe and socialise, but a religious centre of healing.
People came from far and wide to benefit from the waters of the naturally hot geothermal spring, which the Romans believed was sacred and bestowed with healing powers. Sulis Minerva, a fusion of the Celtic and Roman goddesses also had the power to punish wrongdoers and girls enjoyed reading translations written on the many lead curse tablets found in the baths, condemning thieves, liars and frauds to a huge range of creative punishments!
Next stop: Bath Abbey. It was incredible to learn that the huge height of the roof in the Abbey was matched by the original roof that covered the Great Bath in the Roman Baths' complex and that much of the Roman temple precinct lay below and around the Abbey, which is of course now a significant Christian place of worship and, most recently, also heated from the geothermal spring that fed the waters of the Roman Baths. Mrs Durant gave a hugely informative talk on the architecture, the stories depicted in the beautifully crafted stained-glass windows. She also spoke about the Abbey as a place for the community, designed to inspire awe in whatever way that felt meaningful to the visitor – and certainly no one left without feeling some sense of wonderment from the fan-vaulted ceiling, the war memorials, floor plaques and the simple scale of the building.
Finally, we were treated to a tour of the Holburne Museum, led by Dr Wickson (Head of History of Art), who talked to the girls about the way in which Bath was an important centre for art. She explained the symbolism in paintings such as Rosietti's The Blue Bower. It was fascinating to see how lower-class women were elevated to almost divine status, acting as the artist's poetic muse.
Throughout the day the girls responded thoughtfully to all they had seen and we were fortunate enough to return to school in time to round the day off in the most fitting way: a workshop with the London Community Gospel Choir organised by the Music Department.