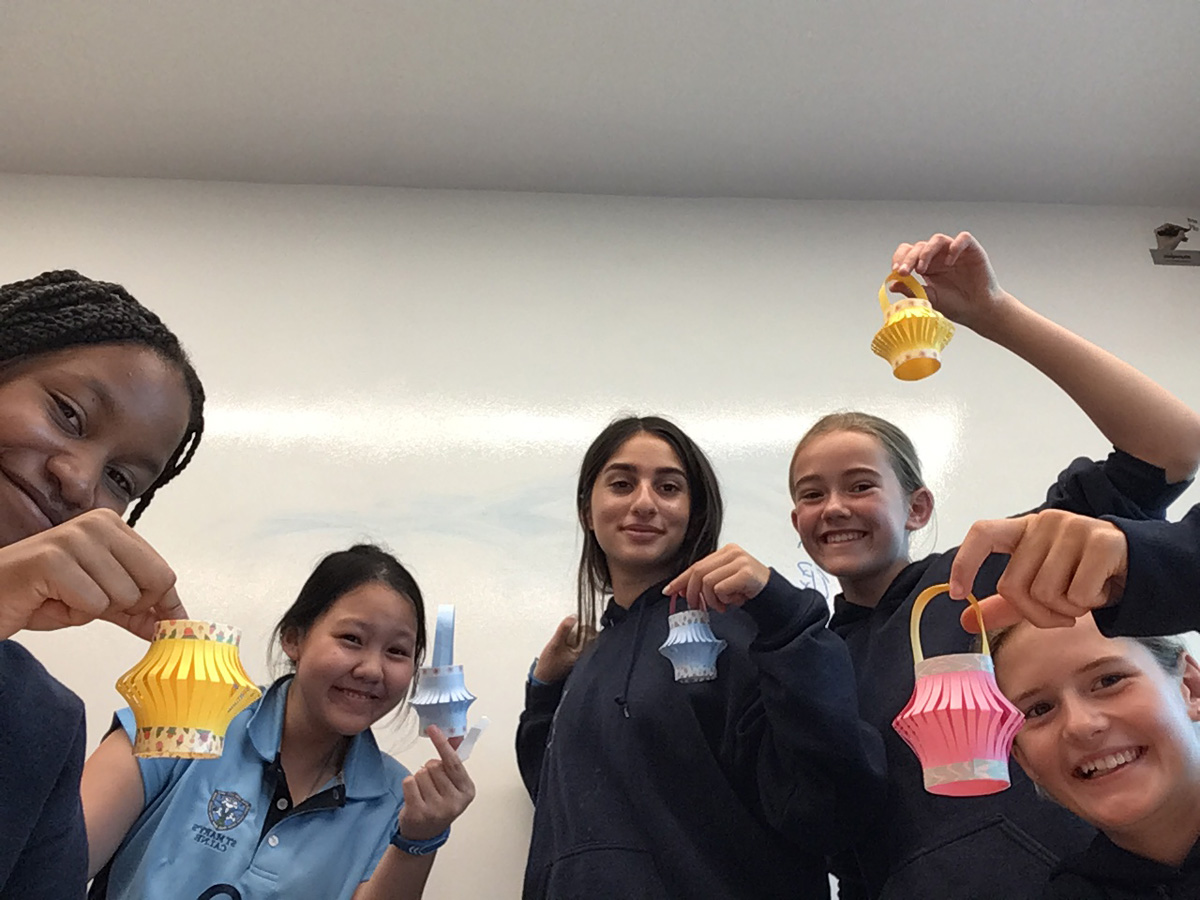 UIV (Year 9) Mandarin learners would like to share some festive fun with you.
Traditionally, the 15th day of the 8th month on the lunar calendar is known as the Mid-Autumn Festival, celebrated by most Chinese-speaking communities. On this day, the Chinese believe the moon will be at its brightest and fullest in size, which is why this festival is also known as Moon Festival.
In 2021, the Mid-Autumn Festival fell on 21st September, and the UIV classes had the pleasure of sampling the delicious traditional moon cakes brought from Hong Kong and China, singing moon-related songs and making some beautiful lanterns with Mrs Husband and Mrs Mitchell.