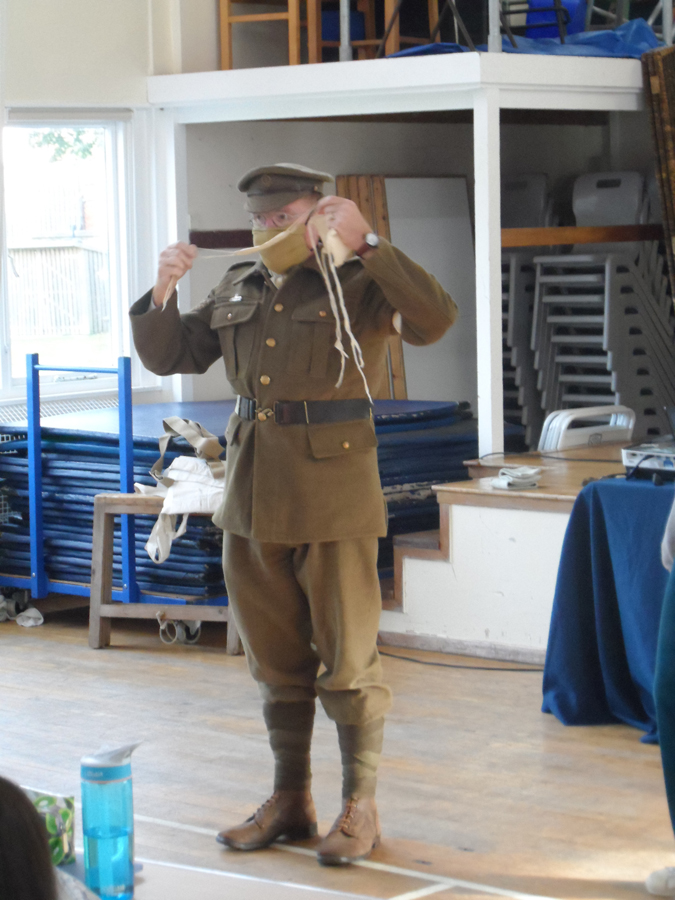 When you can't go to the Battlefields of World War 1 - they will be brought to you! On Monday of Donaldson Week - 11th October - the UIV (Year 9) girls had the exciting opportunity to learn from two tour guides from Anglia Tours company about different aspects of WW1.
Across the day the girls participated in four different sessions focusing on: Surgery and Disease in the trenches, Women in World War 1, a research project looking at individuals in World War 1 and the 'Tommy Atkins' activity - where they got to handle different objects from World War 1 that your average soldier would have come across. In addition to this, the girls had the chance to make their own felt poppy brooch to commemorate the 100th anniversary of the Poppy Appeal.
Staff and students alike had an excellent time and learnt a great deal about facets of World War 1 that go beyond the classroom curriculum.