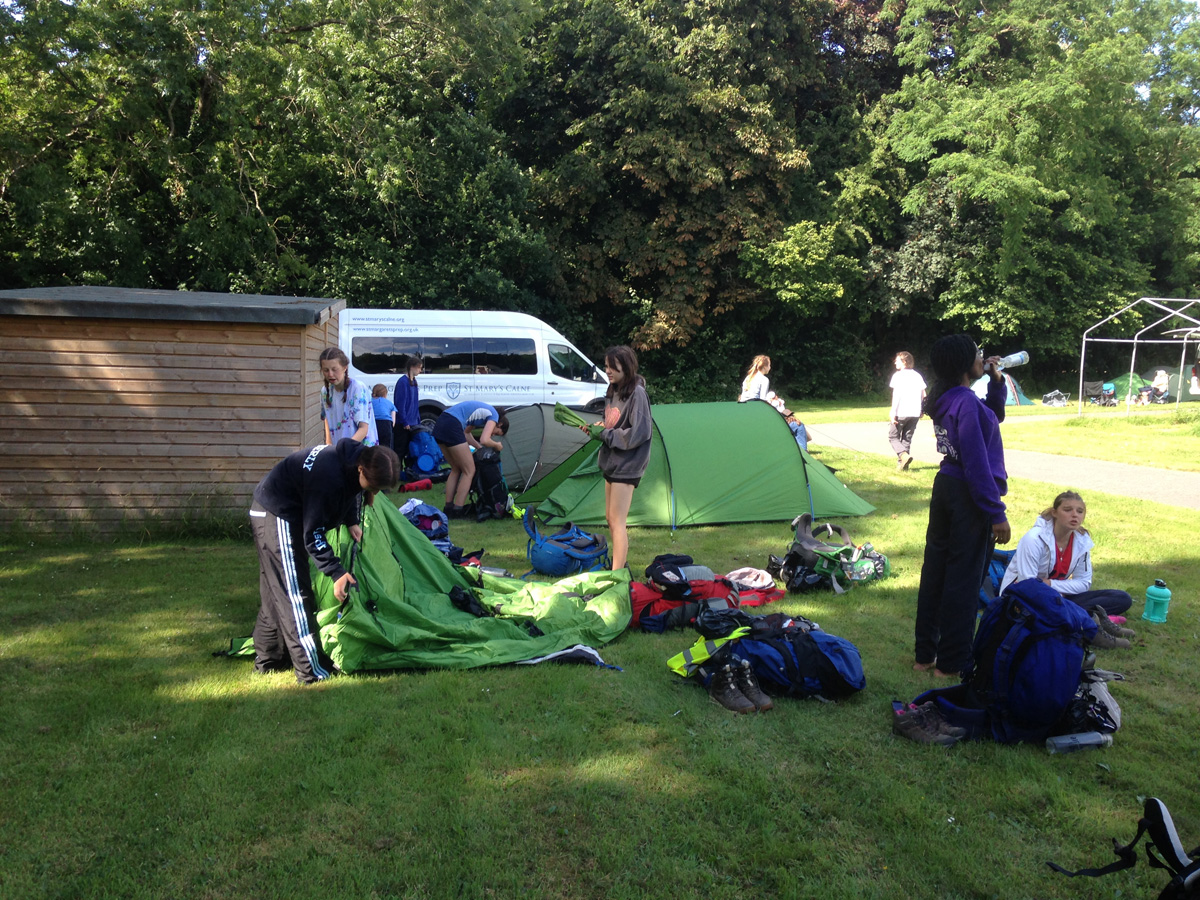 15F0AE04-7BCD-4270-ABD7-0365E1CBDF71.jpg
4D7BC0C7-75CB-4E1B-9BEF-6A23BD6D217A.jpg
A854313B-34FB-42EC-889F-D2E52CE0E7CC.jpg
E5E393D6-434B-4756-A0B0-4C11DA936275.jpg
EE970092-273A-4E6F-8EEC-7D594A10FA24.jpg
The UV (Year 11) finished their GCSEs and some had a very quick turn around to get ready for their final Silver DofE expedition. Leaving the weekend after exams, they travelled to Weston-super-Mare to start walking along the Mendips towards Wells.
It was a bit of a grey day when they got going but they were undeterred and started the walk up the first hill, Bleadon Hill. However, they all seemed much more jolly at the top of the hill which afforded some fantastic views over the Somerset levels. Navigation was on the whole very good and the teams quickly made progress towards their first campsite. It was great to see all members of the teams get involved with pitching tents and cooking, and they were all looking very industrious when their assessor arrived at the campsite.
The second day arrived with better weather, which made everyone feel slightly happier setting out for their walk. Only one team turned right instead of left at black rock but they soon realised their error and put themselves right without any help. On the final day everyone was up early and wanting to get home. All of the teams did extremely well and had a successful expedition.