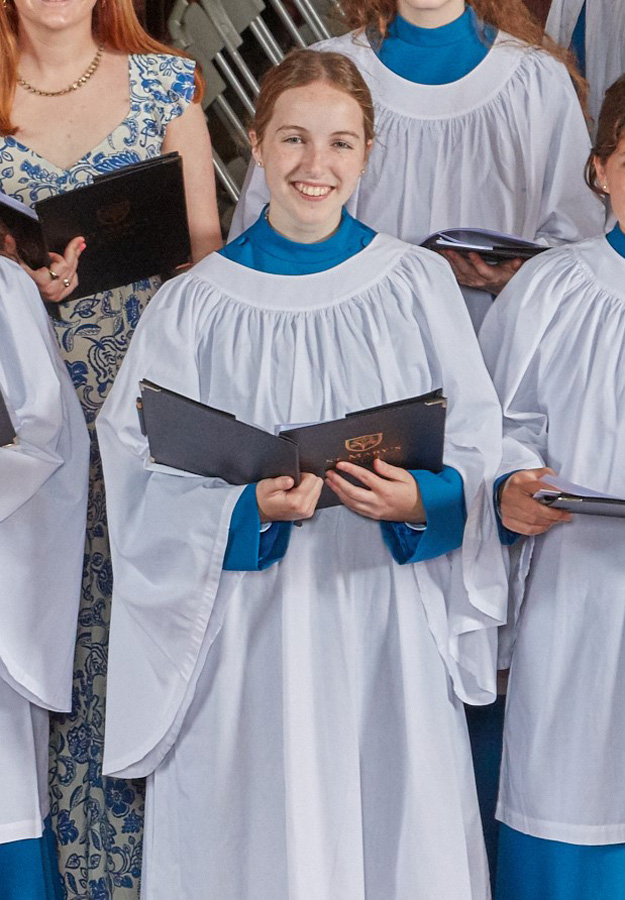 St Marys Choir_224857 crop.jpg
We are delighted to receive the news that two of our Music Scholars have been chosen to take part in exceptional vocal opportunities with the National Youth Training Choirs of Great Britain.
Congratulations to Deborah (LVI, Year 12) who has been invited to sing at the Royal Albert Hall as part of the Training Choir of the National Youth Choirs of Great Britain in the Royal Albert Hall's special Christmas programme. (www.royalalberthall.com/christmas)
We have also just been advised that Flora (UV, Year 11) has had a successful audition for the National Youth Training Choir as a soprano and will start training with them in the New Year.
It is lovely to see our singing students going from strength to strength and we look forward to hearing all about the performances and all the exciting projects that lie ahead!
Mrs Bethan Dudley Fryar
Director of Vocal Studies