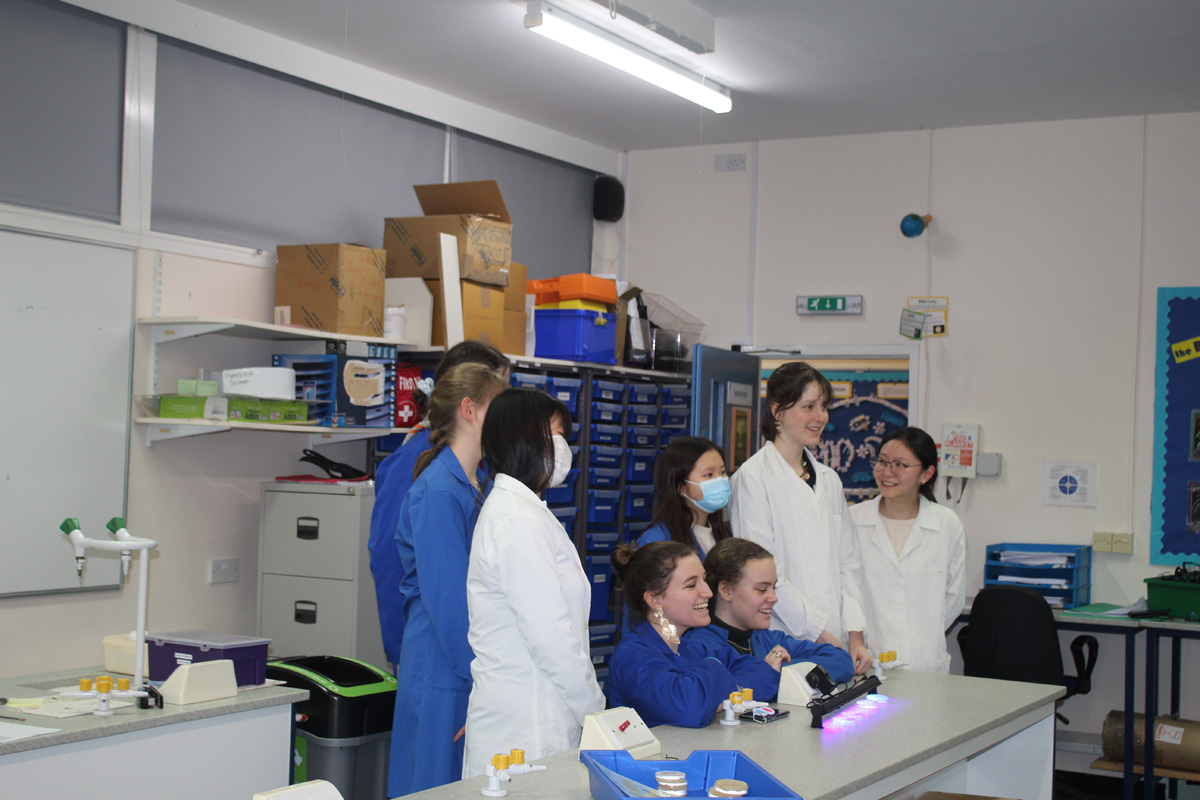 Did you know the Aequorea Victoria jellyfish can naturally fluoresce? This is due to a gene they have to make a 'green florescence protein' (GFP). Could we use this gene to make other organisms fluoresce too?
On Monday lunchtime, as a part of our British Science Week events, a group of Sixth Form students set out to answer this question. Using the gene for the GFP gene, they attempted to genetically engineer bacteria.
Using some of the lab techniques they have used this year, and a few new ones, they were able to successfully isolate the gene and insert it into some bacterial cells. It was clear that all students enjoyed the practical side of this on Monday which gave them the opportunity to put their biology skills into practice. The bacteria were allowed to grow before we observed our 'glowing' results on Wednesday lunchtime. The results of this can be seen in the photos above.