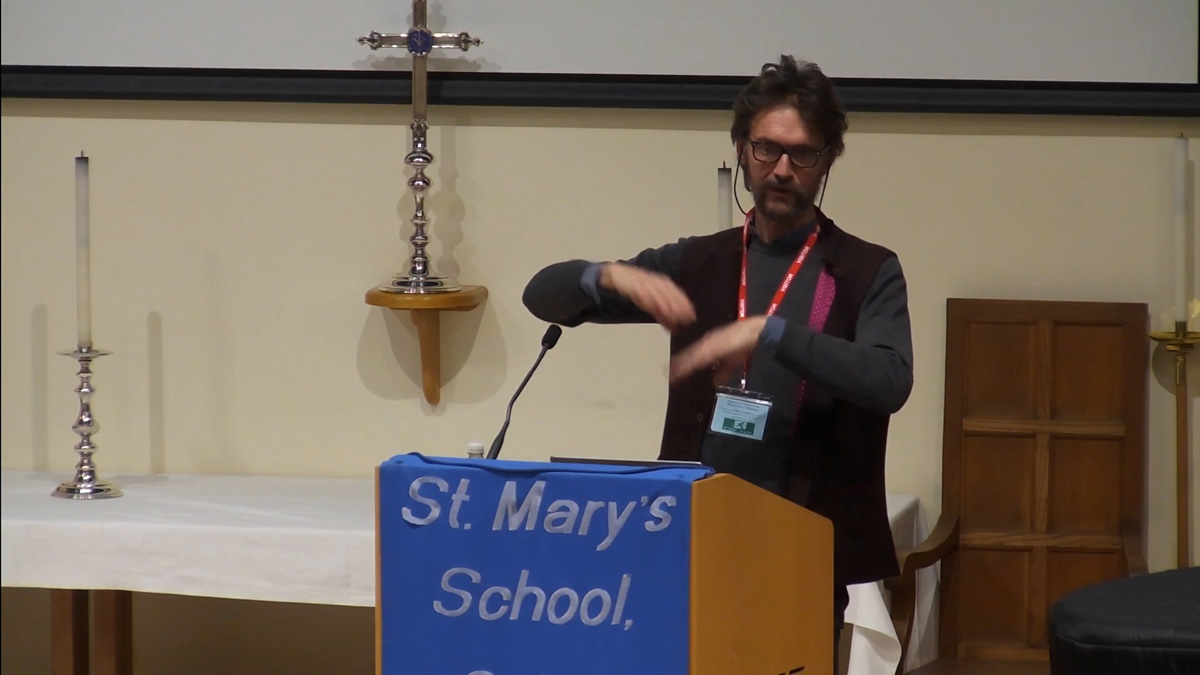 2022-01-25 19-02-35.00_52_51_09.still003.jpg
2022-01-25 19-02-35.00_52_27_15.still006.jpg
2022-01-25 19-02-35.00_52_22_27.still002.jpg
2022-01-25 19-02-35.00_51_15_12.still007.jpg
During Cultural Week on Tuesday 25th January, we were joined by Dr James Mallinson, a Senior Lecturer in Sanskrit and Classical and Indian Studies, and a Reader in Indology and Yoga Studies at SOAS University of London*.
Dr Mallinson's Lecture was entitled An Unexpected History of Yoga, and during the talk he led us through his journey with Yoga while living abroad in India. The lecture was very insightful, as he touched on topics such as cultural appropriation and the influence of the Indian practice on the wider world, which was very relevant to our themes for this year's Cultural Week. The lecture highlighted the origin of yoga – how it was primarily men who practised, and now many more women are involved in the industry – and how it has changed into what we know today.

Dr Mallinson spoke about how the different practices and positions of yoga have been taken and interpreted in different cultures and gave us some fascinating statistics showing the enormity of 'yoga culture' today. For example, there are approximately 300 million people worldwide who practise yoga frequently (these are within a variety of forms) and a 2019 statistic shows that yoga is one of the top ten fitness trends in the world, with the yoga industry in the US estimated at $16 billion per year.
The lecture was enjoyed by the Fifth and Sixth Form, a lot was learnt, and we left more enlightened not only on the topic of yoga but also on the influence of different cultural practices on the world today.
Khalilah (Head Girl) and Mrs Zoe Beaven

* SOAS University of London is the leading Higher Education institution in Europe specialising in the study of Asia, Africa and the Near and Middle East.