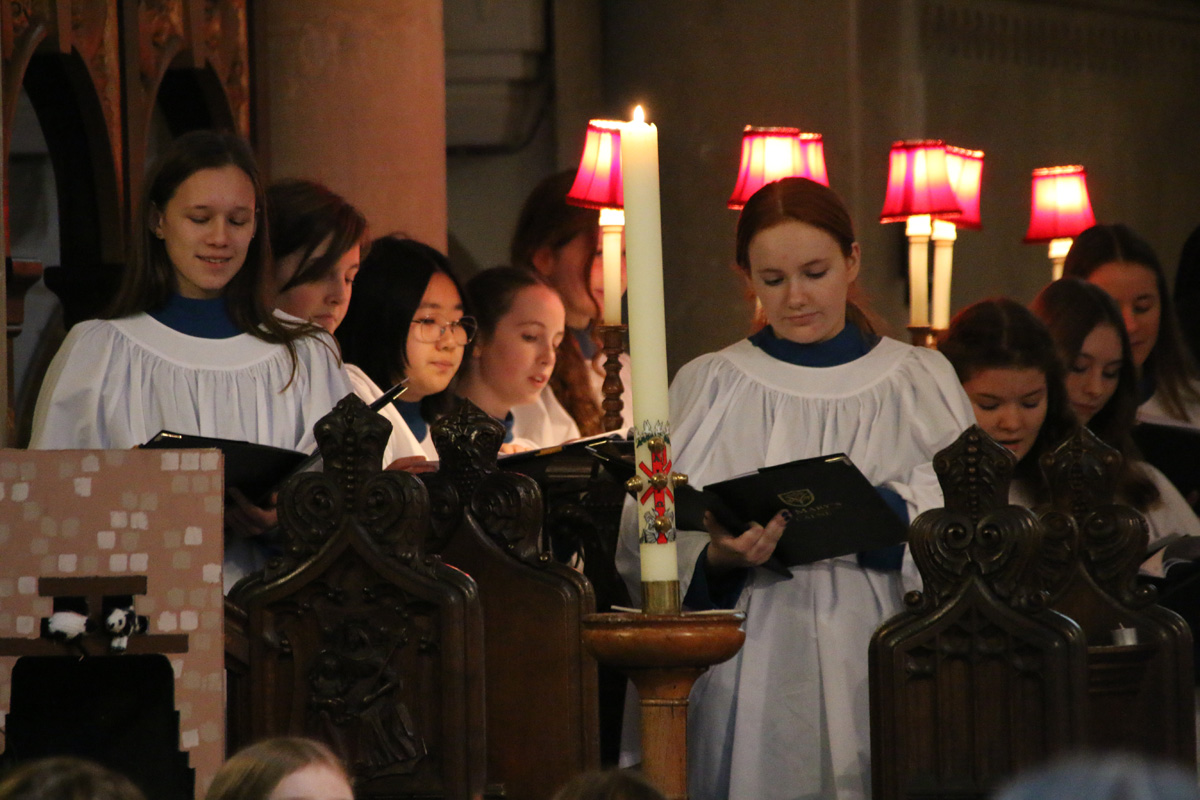 It was wonderful to be back in the Parish Church in Calne for the Confirmation Service that was held on Saturday 22nd January.
The music, the setting and the atmosphere all contributed to making it a very special occasion. As ever, the Chamber Choir produced a beautiful and uplifting sound that aided our worship. Four candidates were baptised and 23 candidates were confirmed by The Rt Revd Dr Andrew Rumsey, the Bishop of Ramsbury. His sermon was very well received, with one parent commenting that she thought he spoke brilliantly - really connecting with the lives of the young people. Before the service Bishop Andrew joined us for a special breakfast put on by Mrs Thomas and her team. Afterwards we returned to school for the reception, where again the catering team looked after us admirably.
A very significant and joyful day for all involved!
Reverend Jonathan Beach