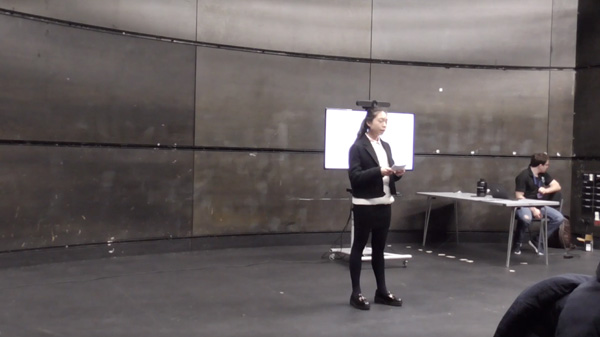 For the first time in two years, 13 members of LVI (Year 12) were able to present live at RADA Business in London on 15th February in front of a panel of three practitioners from RADA.
This was the culmination of their participation in the 12-week RADA Advanced Communications Course, now in its 14th year. As ever, the choices of the girls' topics were eclectic and fascinating. Presenting on such subjects as how patriarchy disadvantages men, the perils of drink spiking, the very real possibility of time travel, the adverse effects on teenagers' mental health by the Covid lockdowns, how science fiction has influenced technology, and the lesser-known stories behind the Windrush Generation, the RADA panel had nothing but praise and predominantly positive feedback for the girls' efforts. Most often commented on this year was the ownership of each presenter's space, the thoroughness of their research, clear structure, effective use of voice and, most particularly, the powerful use of emphasis, pace and pause.
Congratulations to all concerned - you did us proud, ladies!
Mrs Annabel Chater