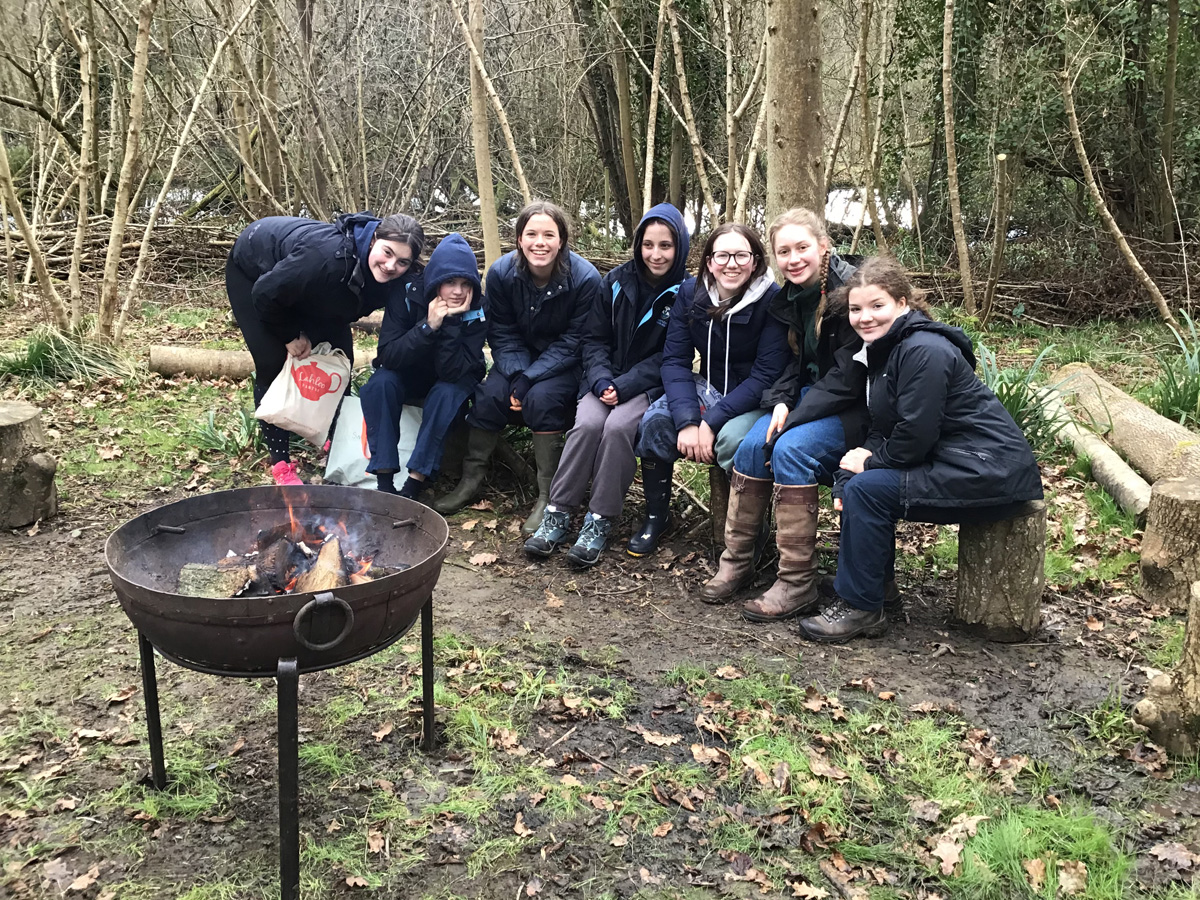 On Saturday some UV took the opportunity to support the work of a local charity, Avon Needs Trees (ANT), and spent their afternoon planting trees at their Hazeland site, just a few miles away from Calne. We were made to feel very welcome; on arrival the girls learnt a little about the background of the charity, as well as that particular project, before unloading the equipment and getting to work.
A huge amount of planting had already taken place and the job on Saturday was to replace trees which had died over the winter. Taking care to follow the instructions of the lead volunteers, the girls planted about 60 trees. Once a tree had been planted and the stake was in place to support the tree guard (made from plant material so that it will biodegrade in about five years), the girls were encouraged to label it with the species as well as give the tree a name.
Much fun was had with the naming of the trees, inspiration coming from a range of sources from Greek Mythology to favourite characters in television programmes. Tilly was a self-appointed 'tree whisperer' and gave her trees encouraging talks once they had been planted!
After the hard work and the tidy up, the girls enjoyed some time by the campfire roasting marshmallows, drinking hot chocolate and chatting. Everyone agreed that it had been a very relaxing and worthwhile way to spend an afternoon.