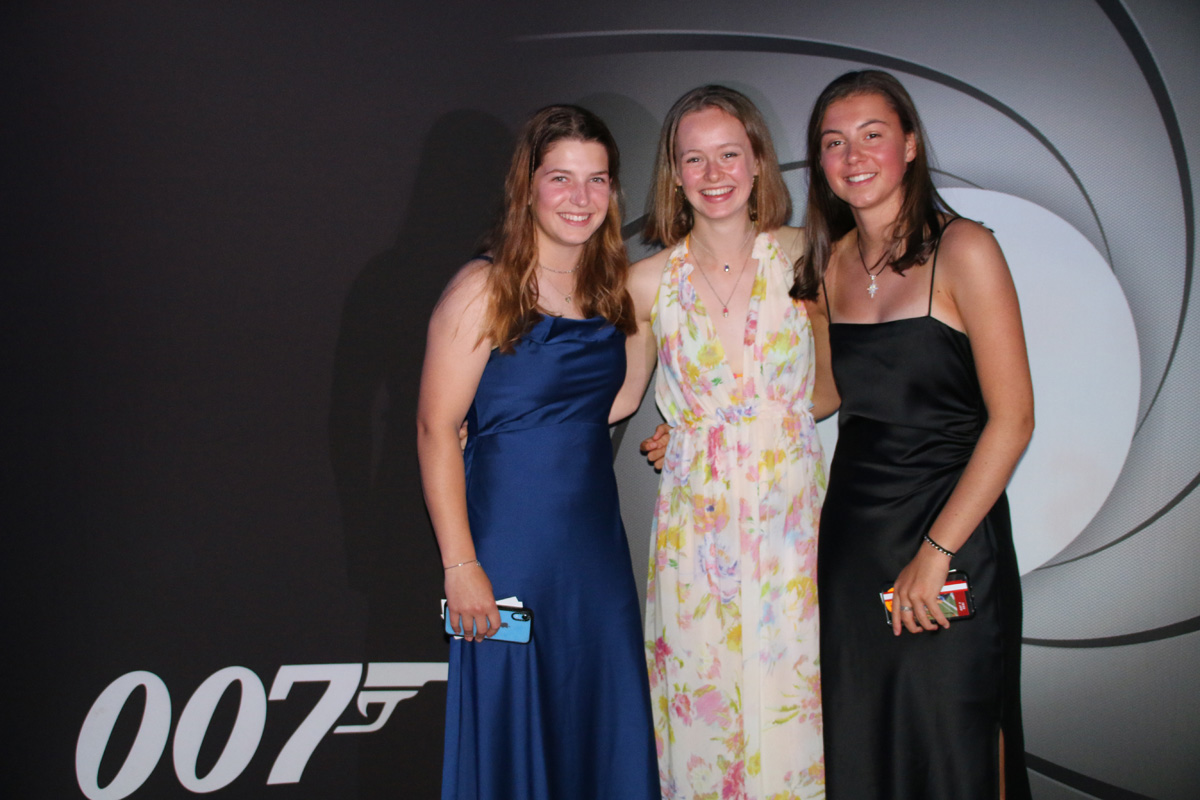 On Friday 24th June, the UV (Year 11) students were joined by some of Winchester College's Year 11s and 12s in a night full of delicious food, mocktails, and games such as blackjack and poker. Everyone looked gorgeous, and truly fulfilled the theme of James Bond.
Firstly, we walked the red carpet to find some incredible sports cars, including one which served mocktails, such as the cleverly named 007, which we enjoyed until the boys arrived. After some introductory conversation with them, we all left for the dining room where we were served a delicious dinner including corn fritters, prawn toast, and a Thai chicken (or vegetable) curry. As we were seated boy-girl, we were able to get to know some of the boys very easily.
After dinner, we went up to top hall which had been converted into a casino. Here, we had the option to play blackjack or poker, or some other games, take photos in front of a Bond-themed backdrop, or enjoy the many mocktails on offer – personally, I did a lot of the latter! When we had all had an evening of fun, the boys went back to Winchester, and we went to bed. We all really enjoyed ourselves, and the night would not have been possible without the help of the catering team, house staff, or Mrs Bracegirdle and Mrs Sneller. Thank you!
by Hannah