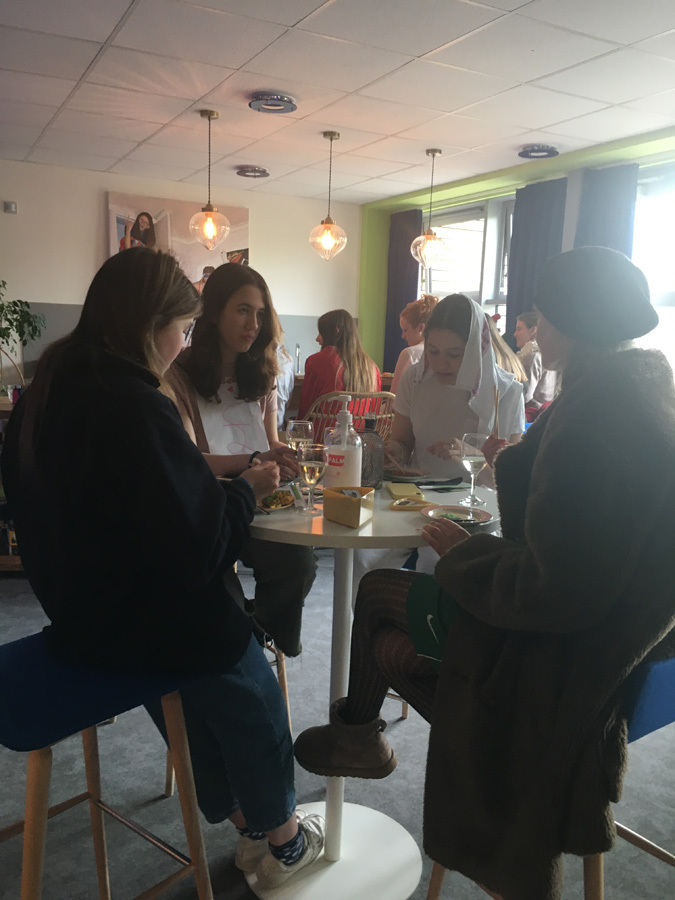 On Thursday 5th May, the Sixth Form English Literature students held their final English Society meeting of the year. This term, they chose Chaucer's The Canterbury Tales as the theme; each attendee was randomly assigned a character, and the costumes did not disappoint!
UVI (Year 13) student, Isabella, sums up the evening:
'The first part of the evening was held in Florence Dyas House: a momentous amount of sushi was consumed by all, before we made our way out to the Lime Kiln Garden for our readings. As well as short introductions to each character, everyone prepared a small segment of their respective tale to read aloud to the group. Highlights included Rose as the Man of Law, Maddie as the Knight and Charlotte as the Miller!
It was a wonderful opportunity to make accessible what can be viewed as a slightly daunting Middle English text. We familiarised ourselves with the identities and messages behind Chaucer's many characters, as well as beginning to appreciate some important historical context behind the writing of the tales.
It was a wonderful evening, and a fantastic send-off for the UVI. As a group, we will certainly miss this lovely (and educational!) English Society tradition. Huge thanks from us all to Mrs Lord and Mrs McMahon for organising and facilitating our soirées over the last two years!'