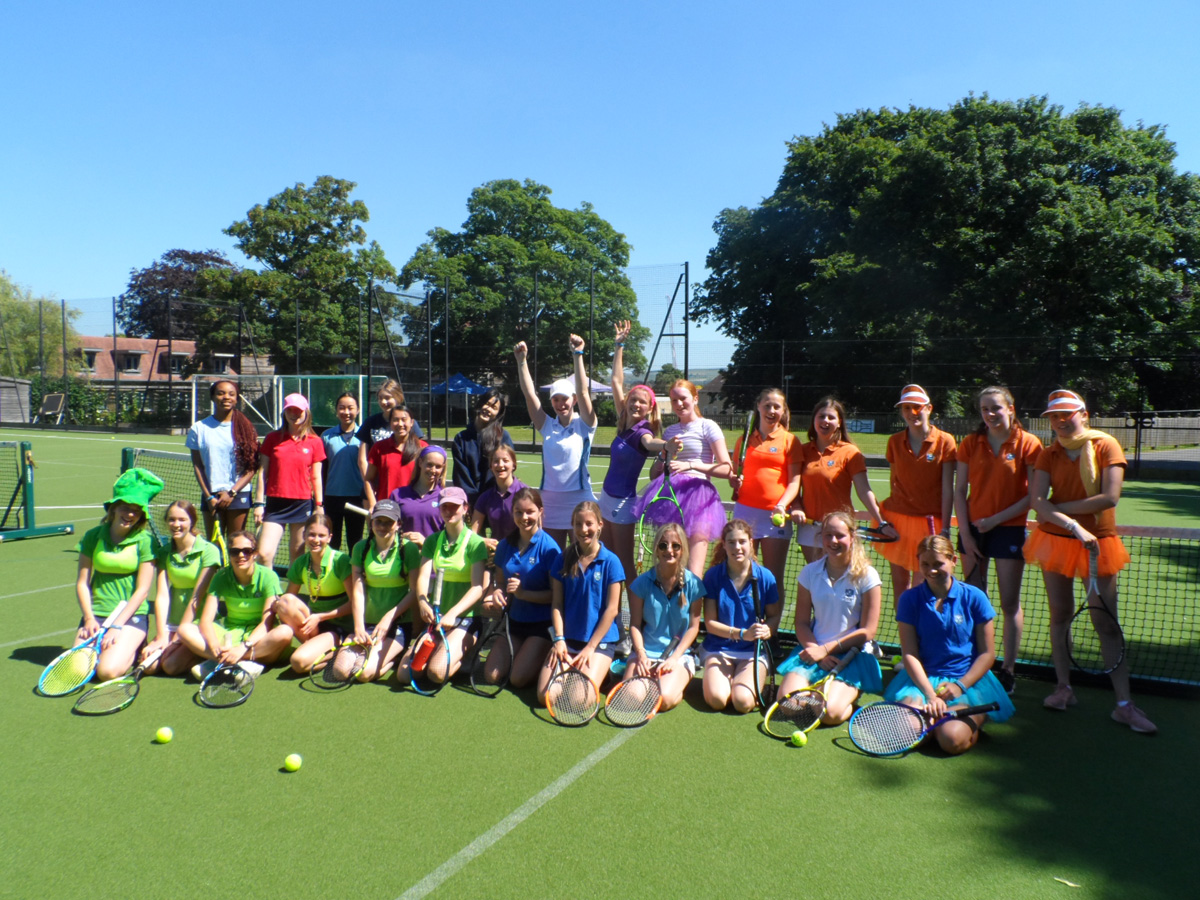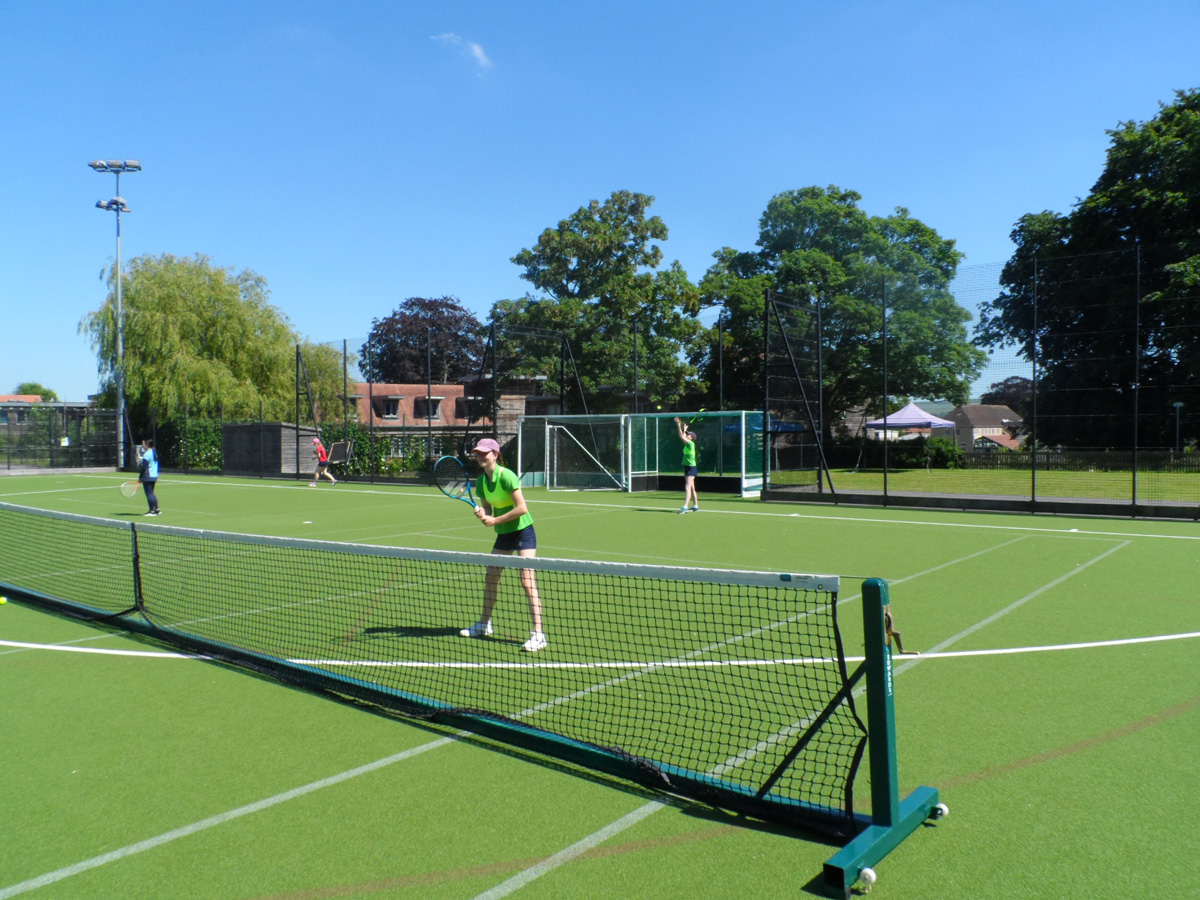 The Senior Inter-Company Tennis was the perfect event to keep the courts busy while many of the other year groups were out and about on school trips. We knew there would be colour and costumes, but nothing could have prepared us for what was about to turn up on the courts. If points could be awarded for effort off the court with costume design, then Grossetete would have been awarded the majority of them, followed by Osmund with their visors.
With music pumping and enthusiasm to compete in LVI's last Company tennis event, the gloves were off and the competitive nature returned immediately. We had winners being hit from all over the court, errors few and far between, and a vlog was even being recorded in between rounds…this event had it all. While Ed Rich fought for every victory, it all proved too much as they finished with 3 wins. Honours were even at 6 wins each for 3rd and 4th between Osmund and Poore, and 7 wins each for Grosstete and Moberly. With everyone putting their Maths skills to the test, it was time to announce the final results. Osmund beat Poore to 3rd place with 29 games won to 25, while Grosstete claimed victory over Moberly 38-36.
Thank you to all of the pupils who participated and a special thank you to those who made so much effort with their outfits. It was great to see everyone on court playing a really competitive, yet social game of tennis.
Mr Jonathan Hayes, Director of Tennis