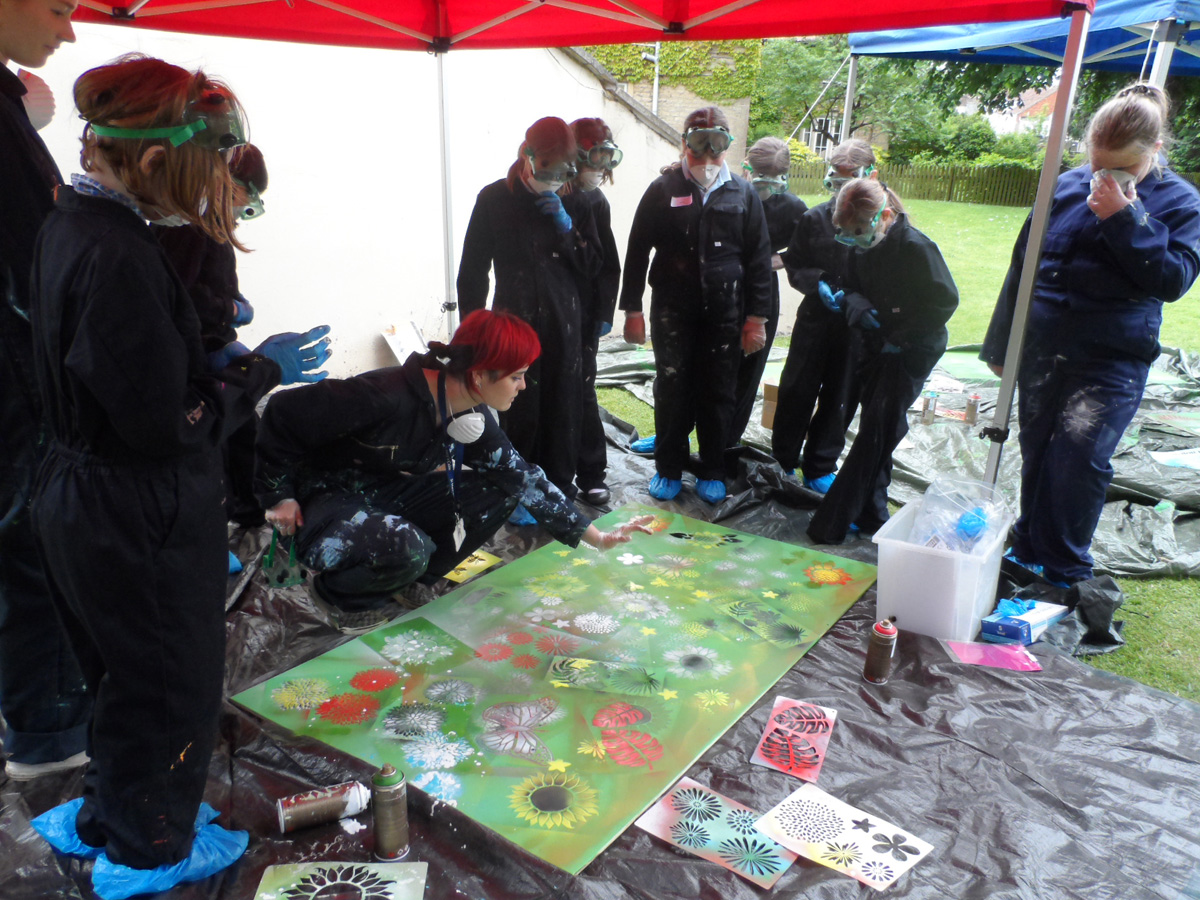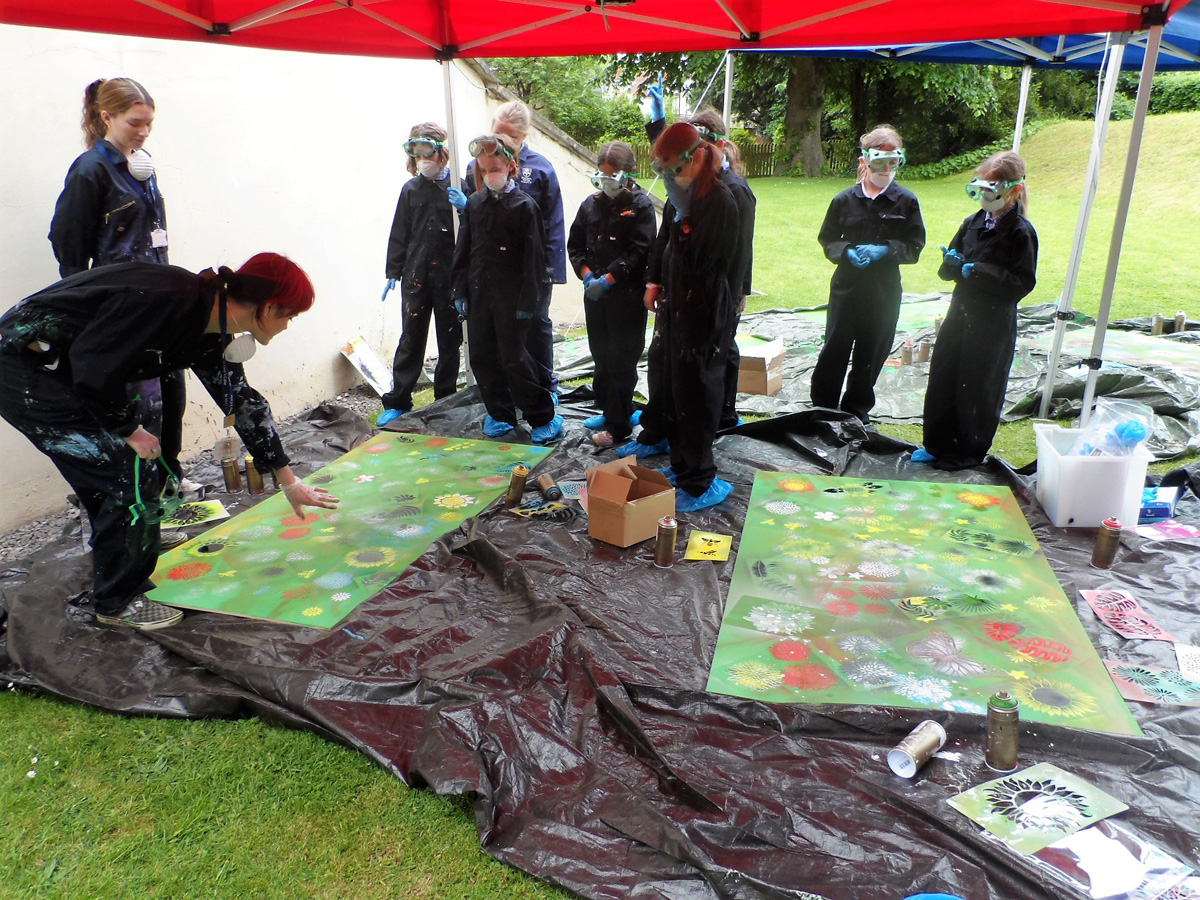 Starting the school's celebrations to mark the Queen's Platinum Jubilee, we were delighted to host 'Let's Create and Celebrate', an Art Workshop for aspiring Art Scholars in Years 5 and 6 from St Margaret's Prep and local primary schools (Heddington, Hilmarton and Holy Trinity).
The group of talented artists tried their hand at graffiti stencil art with Director of Art, Mrs Appleyard Pallot, Artist-in-Residence, Ms Rezakhani-Hilton, and Art Scholar Alumna, Miss Depla, with the aim of creating a graffiti mural inspired by the Queen's Super Bloom project, a flood of flowers planted in the Tower of London moat designed to attract pollinators and celebrate the value of nature for our wellbeing. In keeping with this theme, the stencils included a range of flower, leaf, butterfly and bee designs.
The workshop was a fun, colourful, hands-on experience of graffiti and stencil techniques, which was a completely new experience for the girls who had never tried spray can art before.
'I was very proud of all the effort, positive attitude and spirit of 'having a go' on display. They were trying something new in a supportive environment, working well together as a team with maturity and respect; they all worked so well together,' commented Mrs Appleyard Pallot.
Halfway through the session, the group took a moment to appreciate each other's work so far – appreciating the use of colour, placement of stencils and different stencil techniques, such as ombre colour effects.
Once the murals were complete, the students moved the mural boards so they could be displayed for their parents to view their work. The results were outstanding and the parents gave their daughters a well-deserved round of applause for their efforts.
The mural boards will be placed on the garden shed located in the school's newly created 'Platinum Jubilee Garden', located outside of the Science Block.