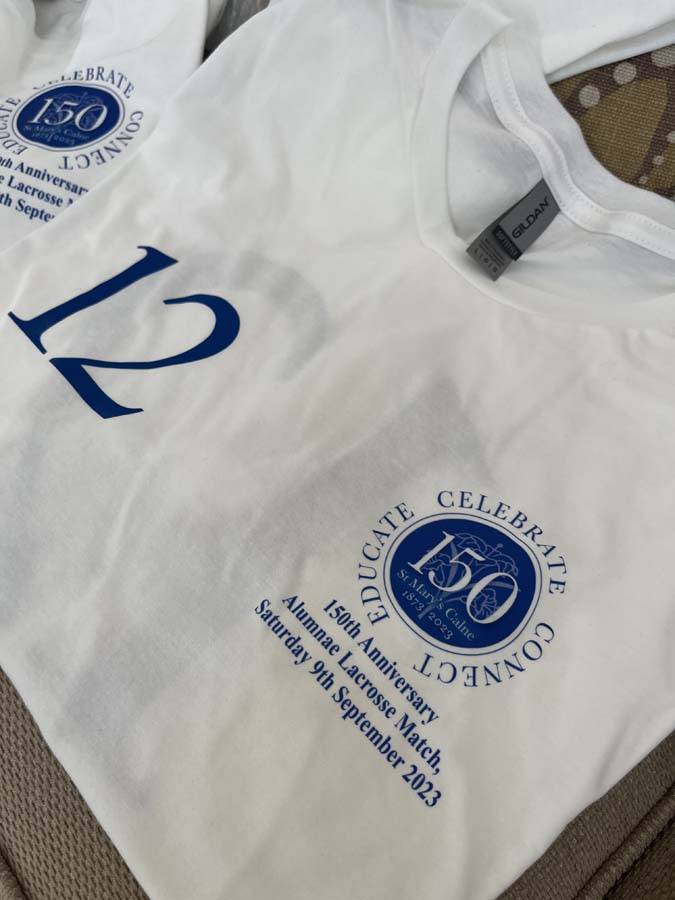 On a very hot Saturday afternoon, our dynamic and energetic Alumnae Lacrosse Team took on the current U18A to compete for the newly created 'St Mary's Calne Lacrosse Cup'.
After lots of warming up and a team photo, the match began with an early goal from the Alumnae team, lead by Belinda Harrison (2021 Leaver), along with Caroline Copeman (1998 Leaver), Camilla Davies (1993 Leaver), Lucy Dollar (2023 Leaver), Tessa Harrison (2023 Leaver), Lily Mallinson (2023 Leaver), Jess Westwood (2018 Leaver) and Alicia Whitaker (2018 Leaver). We were also especially grateful to Mrs Lucy Weedon, Head of Classics, and Willa, current LV, for also joining the team and playing so well.
It was a great match with lots of battles and laughter, but ultimately the U18s won with the superior tactics and superb goals. Led by UVI pupils Honor and Ophelia, the final score was 9-5.
Mr David Abini, Head of Lacrosse, said 'It was great to see students past and present competing in this fixture, with lots of skill on show by both teams. The current team very much enjoyed playing the alumni and although the scoreline was in favour of the 1st, the game was closer than it seemed and provided a fantastic and enjoyable atmosphere for all involved, especially the spectators!'
Camilla Davies was supported by her husband and mother, who thoroughly enjoyed the afternoon, commented, 'Many thanks for a super day on Saturday. I loved being out on the lax pitch again and my mum so enjoyed watching. Everyone we spoke with was so nice and friendly, it was such a nice hot atmosphere. Delicious sandwiches too! Can't wait for next year!'
A provisional date of Saturday 7th September 2024 has been reserved in the school diary with more information to follow!
Mrs Caroline Wrench, Alumnae Relations