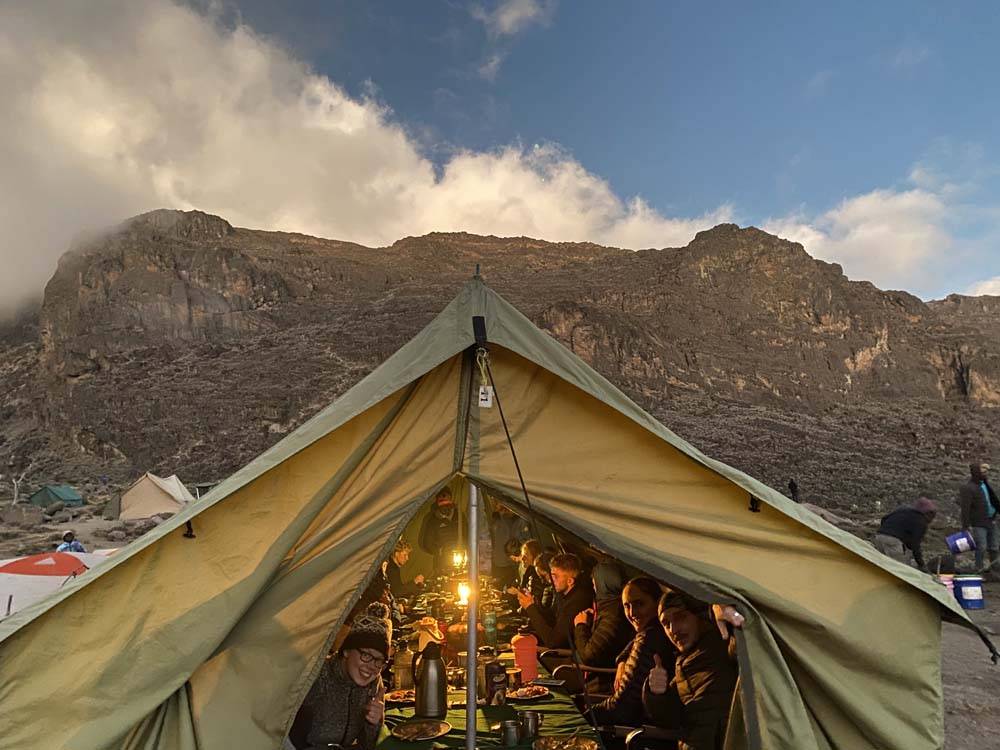 We were delighted to hear from 2020 Leaver, Amena, who recently undertook a a charity challenge of trekking up Mount Kilimanjaro - a clear example of 'Calne Girls Can' - even after life at Calne! Here she reports on the experience:
Between Wednesday 23rd and Monday 28th August, I undertook the six-day Machame route up Mount Kilimanjaro in order to raise funds for Dig Deep, who work to provide clean water and toilet access to communities in Bomet County, Kenya.
The first four days consisted of slowly winding our way up through rainforest, scrubland, moorland and eventually rock desert to reach base camp at 4673m. This was an incredible four days of beautiful views over the clouds, surreal sunsets, evening card games, stargazing, and lots of singing and dancing as we walked!
I had never met any of my 18 teammates, but we all got along like a house on fire and by the time we reached base camp it was like walking with family.
A particular highlight of this multi-day ascent was the Barranco Wall, a 257m near-vertical scramble/rock-climb. Despite having a reputation for being the most hazardous part of the expedition, it was a fun change-up from the 'pole pole' (slow) trudging of the previous days.
Once at base camp, we grabbed a couple hours' rest before beginning our eight-hour summit push at about 11.30pm. This consisted of a steep scree slope with sub-zero temperatures, howling wind, and some very unpleasant altitude sickness symptoms.
Despite jelly legs and double vision, 14 of us made it to Stella Point just in time for the most mind-blowing sunrise I've ever seen. From there, it was a final 45-minute slog to Uhuru Peak at 5895m, where we took some photos and high-fived each other before having to quickly head down out of the dangerous altitude!
Overall, this was an utterly life-changing experience, and my team raised over £27,000 to support the charity! A huge thank you to everyone who donated and supported this expedition.
Amena Boyd, 2020 Leaver