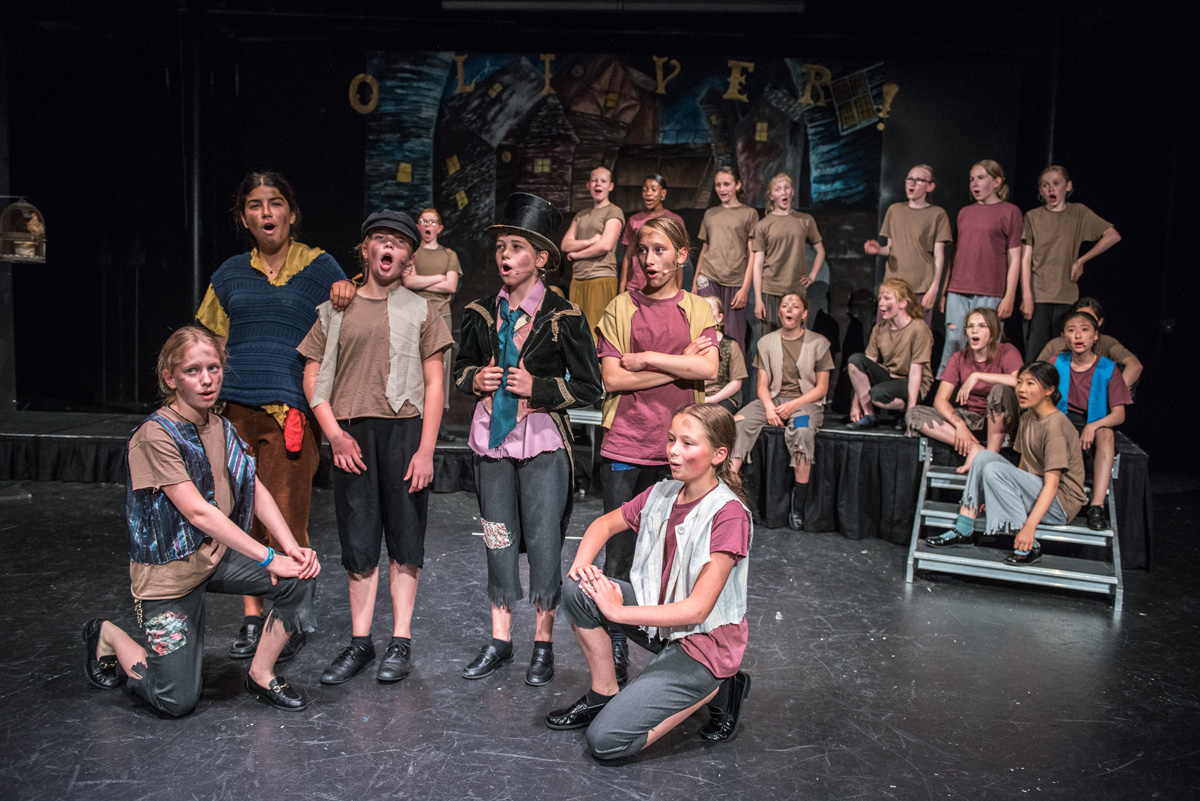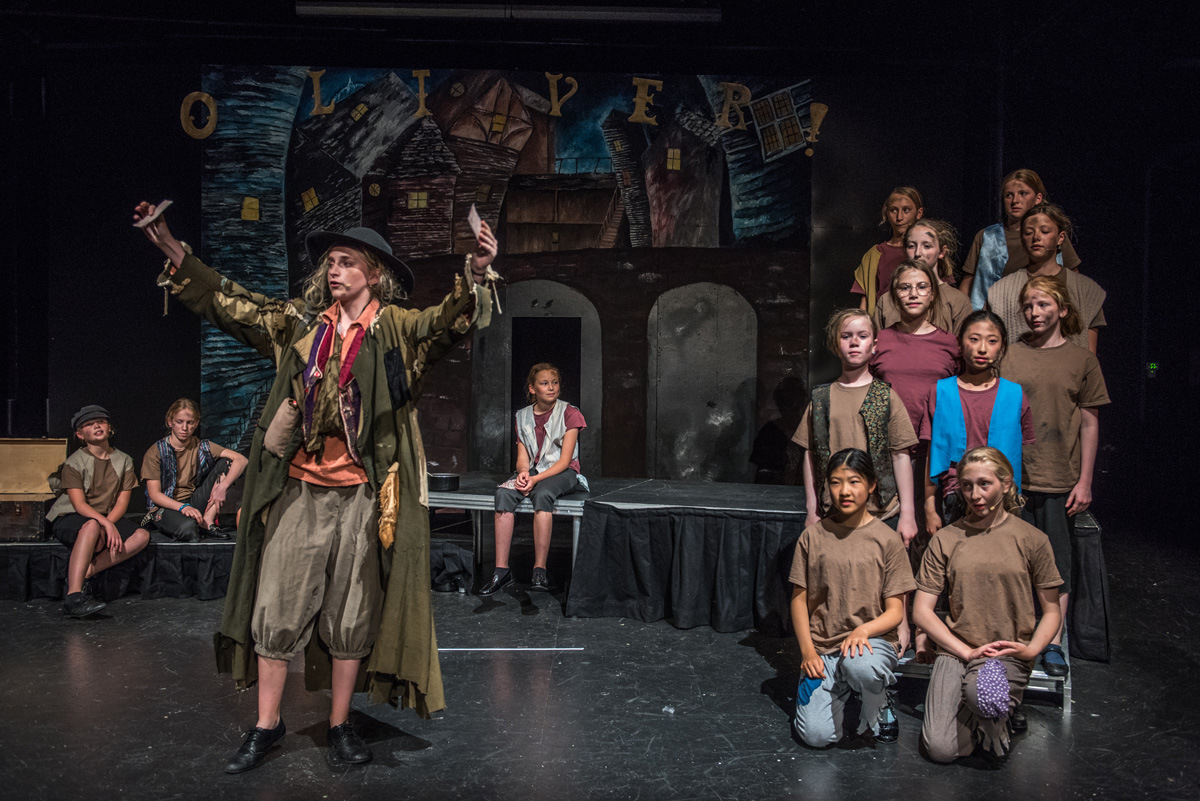 The Drama Department finished the year on a high with the first proper Junior Musical in three years, with Oliver! Jr, a shortened, punchy version of the Lionel Bart classic. Dividing the play into two, with MIVE handling the first half and MIVW the second, and the LIV providing sterling support, worked an absolute treat, providing us with twice the number of standout performers!

On a mysterious London backdrop created by our regular design affiliates, Laura Williams and El Elliott, and utilising an amazing number of ingenious props created by our own Brian Merritt, the cast took a rapt audience through the twists and turns of the imperishable plot – from Workhouse to undertakers to Fagin's Den to Tower Bridge and the tottering rooftops for a very dramatic climax!

All the famous songs – from Food Glorious Food through to As Long As He Needs Me – were present and very much correct, and benefited from some sublime choreography from co-director Miss Caldwell and superb musical coaching by Ms Arthur and Mrs Dudley Fryar. The set transitions and sound fx were handled with calm professionalism by a top notch team of UIVs – Ada, Allison, Eliza and Martha.

Lily J. and Honor W. played Oliver with real conviction, Fagin was mischievously handled by Grace M. and Eve J., Dodger perfectly pitched by Niamh R. and then Jemima E., Willa M. and Coco B. entranced and moved us as Nancy, Livvy J. was a noble Brownlow, and Alexandra V. thrilled and intimidated as a truly menacing Bill Sikes. The rest of the cast also impressed a full Delscey Burns Theatre auditorium, in a superb and memorable way to finish the school year.
Mr Duncan Ellis, Director of Drama