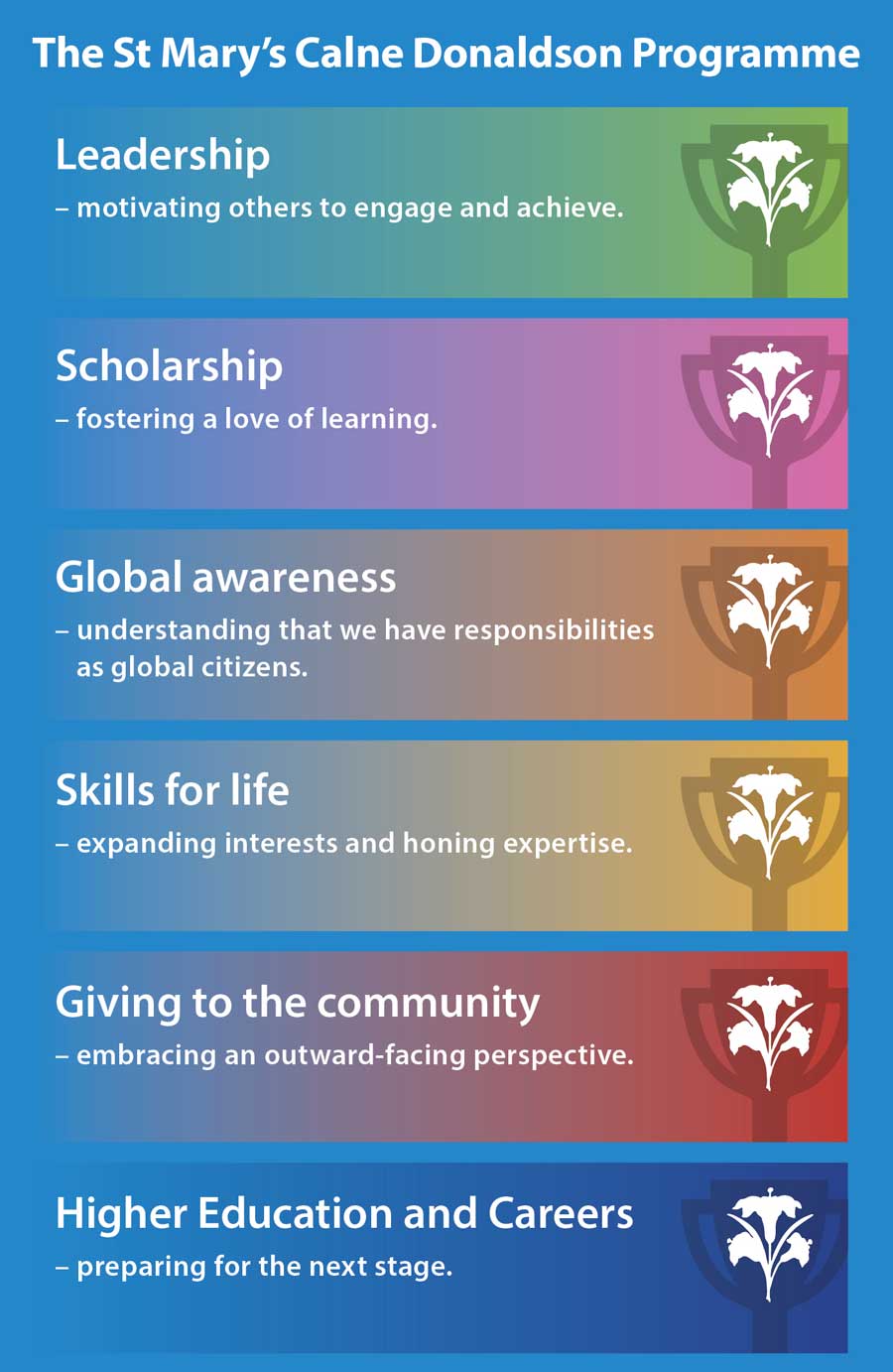 All the co-curricular opportunities at St Mary's are part of the Donaldson Programme. The Donaldson Programme encompasses every aspect of school life and the girls will work towards achieving the Donaldson Award throughout the final two years of their school career. Over the course of their time at the school, pupils will participate in a range of activities so they experience all six strands of the Donaldson Programme.
It captures the essence of what it means to be a St Mary's Sixth Former and we look forward to seeing all that the girls accomplish as part of it.  Each girl's personal Tutor monitors her progress towards the Donaldson Award, helping with self-evaluation against the six strands, encouraging ideas and participation in relevant activities to make the most of her time in an holistic yet individual way.
Using the colour-coded icons, girls can easily map the activities and opportunities in St Mary's Sixth Form to the strands of the Donaldson Award representing our ambitious approach. Naturally, certain areas map onto more than one strand depending on the chosen projects.