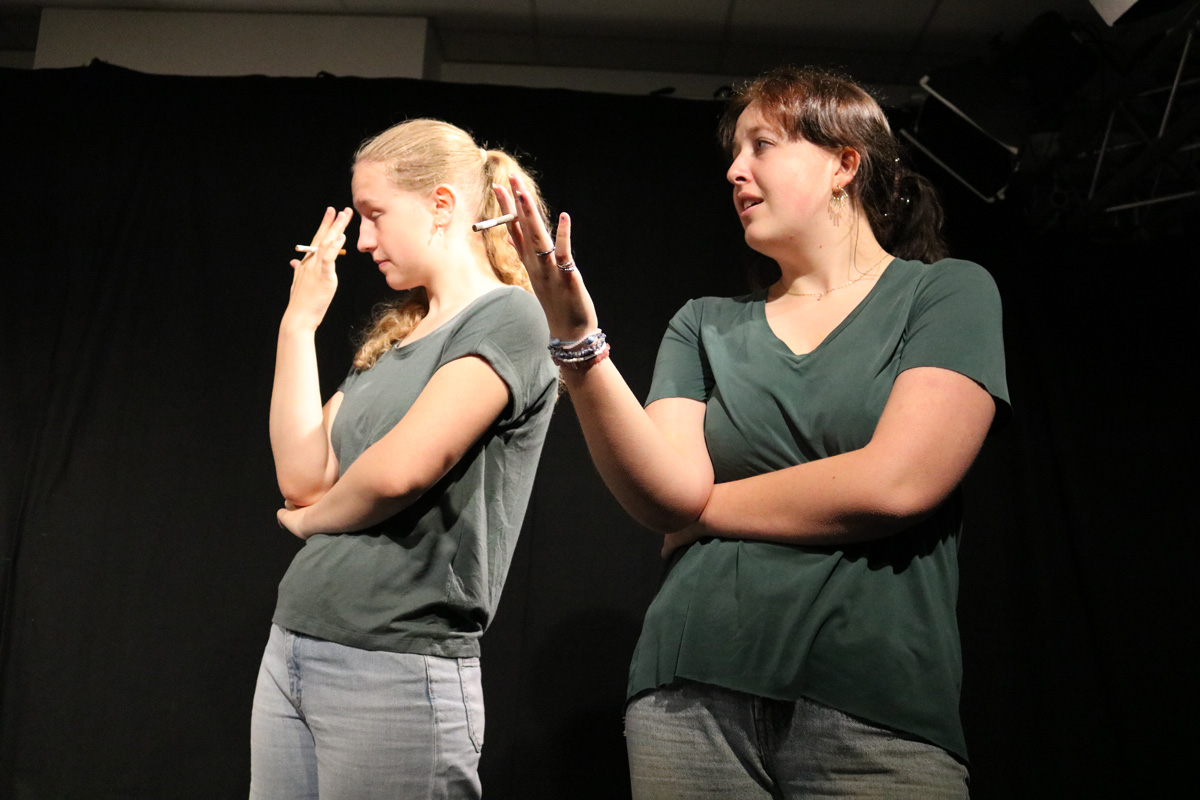 After an absence of three years, St Mary's, in the guise of Twisted Tales, returned to perform at the world's largest arts festival in Edinburgh. The school's entry to the Fringe was the moving and engaging play Second Person Narrative by Jemma Kennedy.
Expertly cut, adapted and directed for three students by Miss Caldwell, it told the story of one woman's life, from childhood through to old age, her death explained for her by administrators in clipboards, a neat device that framed the action convincingly. While it was not the most dramatic or experimental of the school's submissions, it was thought-provoking, fluid and at times genuinely magical. Playing the titular 'you', Leah handled the different stages of the character with subtlety and power, while Phoebe and Phine excelled as they multi-roled as family, friends and colleagues.
The girls had a great time at the Fringe, taking in many shows and enjoying the attractions of the vibrant city, and the play received some lovely reviews in its home at the Argyll Theatre just off the Royal Mile. Audiences were inevitably small at times (it's a very crowded market!), but very appreciative, and we look forward to our next adventure in 2023!
Mr Duncan Ellis, Director of Drama