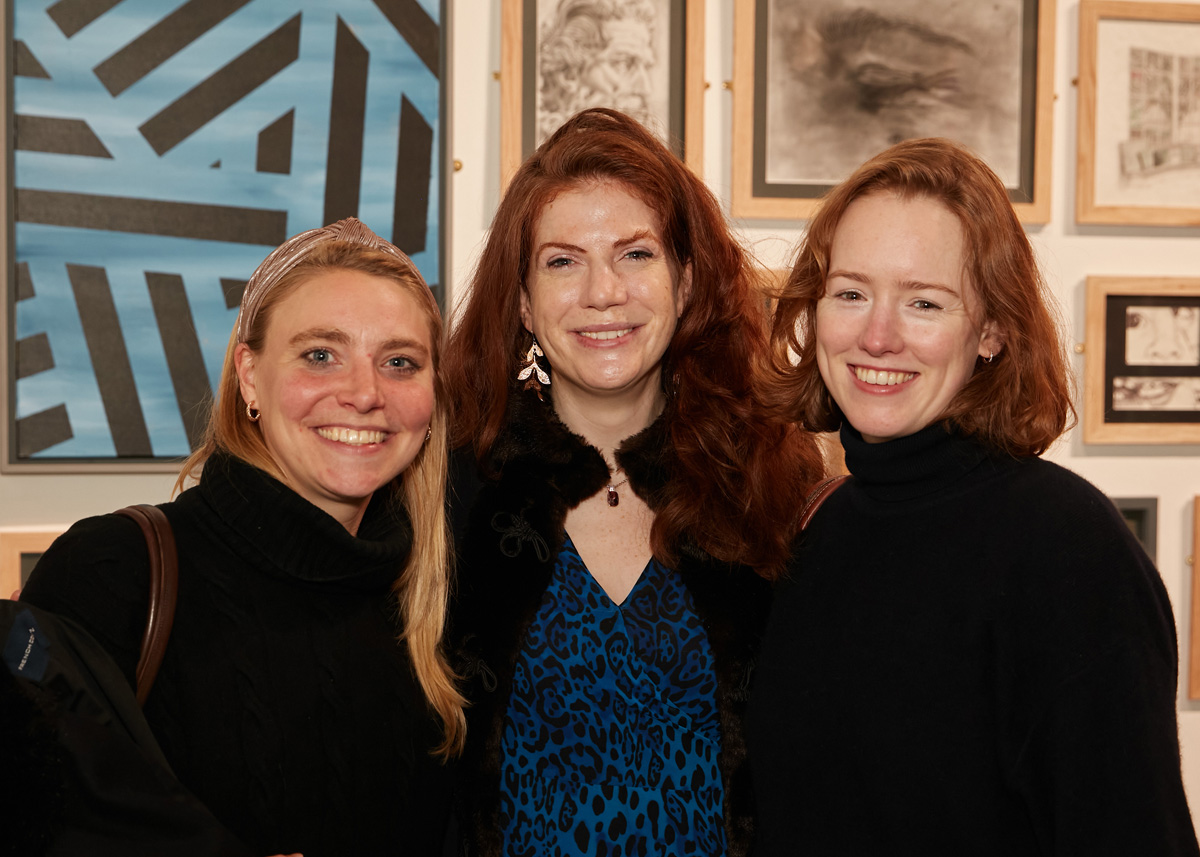 St Mary's Calne hosted their fourth triennial London Art Exhibition at Mall Galleries from 2nd to 7th November 2021. Presence of Absence included over 160 pieces of art produced by current pupils, alumnae, parents, and staff and showed a breathtaking level of skill, creativity, and flair.
The Exhibition was a great success and featured many varied and exciting works, including Voices on the Wind, the digital representation of our whole school community project in collaboration with professional artist and alumna, Arabella Dorman. Other notable pieces included Girl by Royal Academy Young Arts GCSE painting category runner-up, Nina, as well as works by alumnae Phoebe Dickinson, Arabella Brooke and our talented Head of Subject, Adrianna, whose work was selected for our lead image.
The Private View reception was held on the evening of Wednesday 3rd November and was generously sponsored by the Calne Girls' Association. Over 200 parents, girls, alumnae and friends attended, and all thoroughly enjoyed the variety and diversity of the pieces. Many commented on the high standard of current girls' work, as well as the very talented alumnae we have in our community. Our guest judge, Sandra de Laszlo, Director, and propagator of the de Laszlo Archive Trust and author of the Catalogue Raisonneé, awarded prizes to the following:
Fourth Form (Years 7, 8 and 9) : Sophie (Highly Commended: Myra)
Fifth Form (Years 10 and 11) : Maya (Highly Commended: Mia )
Sixth Form (Years 12 and 13) : Gigi (Highly Commended: Anna and Talitha)
In addition, The Calne Girls' Association Prize was presented to Annabel, the Fitzwilliam-Lay Prize to Adrianna and the Curator's Prize to Alexa.
St Mary's Director of Art, Kimberley Appleyard Pallot commented: 'Presence of Absence was a fantastic celebration of art and St Mary's commitment to the very diverse and creative talents of our current and past pupils. Sandra de Laszlo as our Guest of Honour gave a fascinating insight into the world of Philip de Laszlo and a clear message to all our artists on how important it is to take risks, explore your instincts and passion, and be confident of your talent and most importantly enjoy your art.'